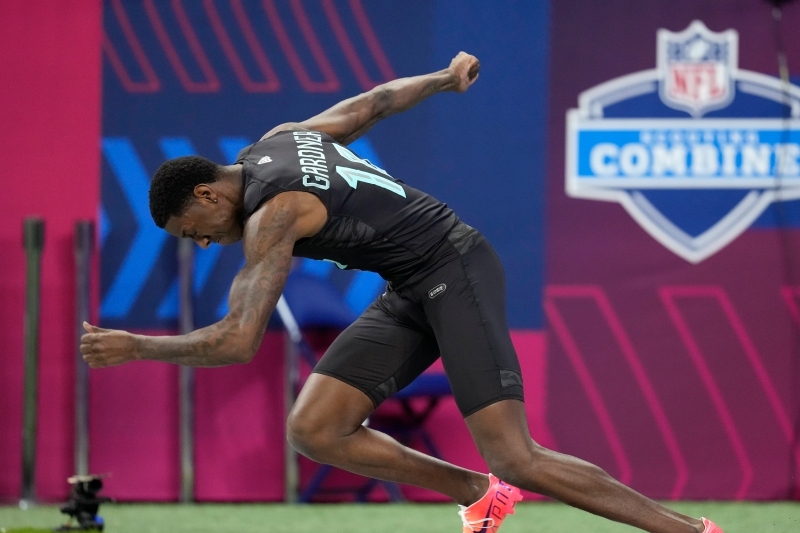 Because athletic qualities are essential in this sport, the NFL Combine allows certain players to score points with NFL staff. Who shone? Who lost spots in the 2022 draft?
Winners
Ahmad "Sauce" Gardner, BC, Cincinnati
Tariq Woolen, BC, UTSA
Nick Cross, S, Maryland
Became favorite to be the first cornerback selected in the draft, Ahmad Gardner confirmed its potential at the combine. Author of a 4.41 at 40 yards, which is very good for his size and weight, he was very lively on the workshops, with in particular very good lateral mobility.
Tariq Woolen, an increasingly trendy player from UTSA University, also shone in Indianapolis. Extremely fast (4.26 seconds), it shone in all the workshops measuring athletic abilities. He ticks all the boxes to become a second-day draft surprise.
Still in the athlete category, here is Nick Cross. Fast, fluid and mobile, he dominated his position head and shoulders in this combination. Good news for him, the top 5 at the safety post is still wide open.
But also
Kalon Barnes (Baylor) came very close to the record for 40 yards, failing 0.01 seconds behind John Ross. Many cronerbacks have taken advantage of the trick to put themselves forward: Kaiir Elam de Florida is still in the running for the top 50, Cam Taylor Britt (Nebraska) is aiming for day two, Decobie Durant (South Carolina State) for its part can be the nice surprise of this cuvée.
losers
Coby Bryant, BC, Cincinnati
Jermaine Waller, BC, Virginia Tech
While his teammate Gardner scored points, Coby Bryant lost some. Slow on 40 yards (4.54), he saw many of his rivals be more explosive and mobile than him in this combination. Not enough to threaten his place in the draft, but it may take him away from the second day.
Speed ​​isn't everything, but 4.68 seconds for a player as light as Jermaine Waller is bad news. We will have to recover at Pro Day to avoid a fall in the draft.
But also
Smoke Monday (Auburn) is like Waller, too slow and not explosive enough this Sunday. Derek Stingley can be seen as a "loser", since the others shone in his absence. Kerby Joseph (Illinois) lost his distance duel with Nick Cross, not shining in any category.