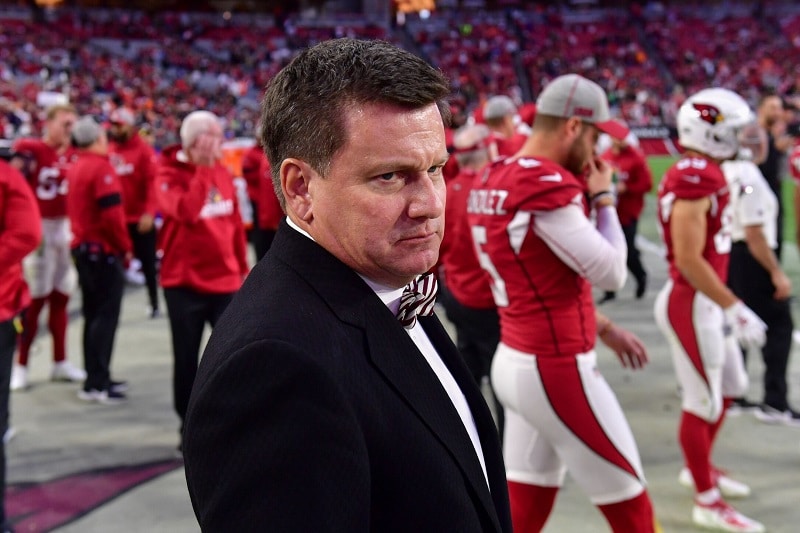 The owner has spoken, Arizona management has been notified.
After a positive campaign, Kliff Kingsbury (HC, Cardinals) and Steve Keim (GM) are not in danger. However, the difficult end of the season and a quick exit in the playoffs did not satisfy the leaders of the franchise. Discreet since the elimination of the team, Michael Bidwill (owner) admitted during the Arizona Super Bowl Host Committee that the 2021 campaign was ultimately not at the level of expectations. We will have to do better in the future.
And the pill is even harder to swallow when it comes to qualifying the Rams and 49ers – two divisional opponents – in the NFC Conference Finals.
"It's a disappointment for everyone," Bidwill told the Arizona Republic. "For our players, for our coaches, certainly for our fans and for me as a fan, it was very disappointing. We have high expectations. We have to play better. We had a lot of success in 2021. I don't want to put that aside, but we can improve and we're working on it right now. "

"Every time you see your direct competitors in the playoffs, it should annoy every football fan," added Bidwill. "Anyway, it bothers me. "