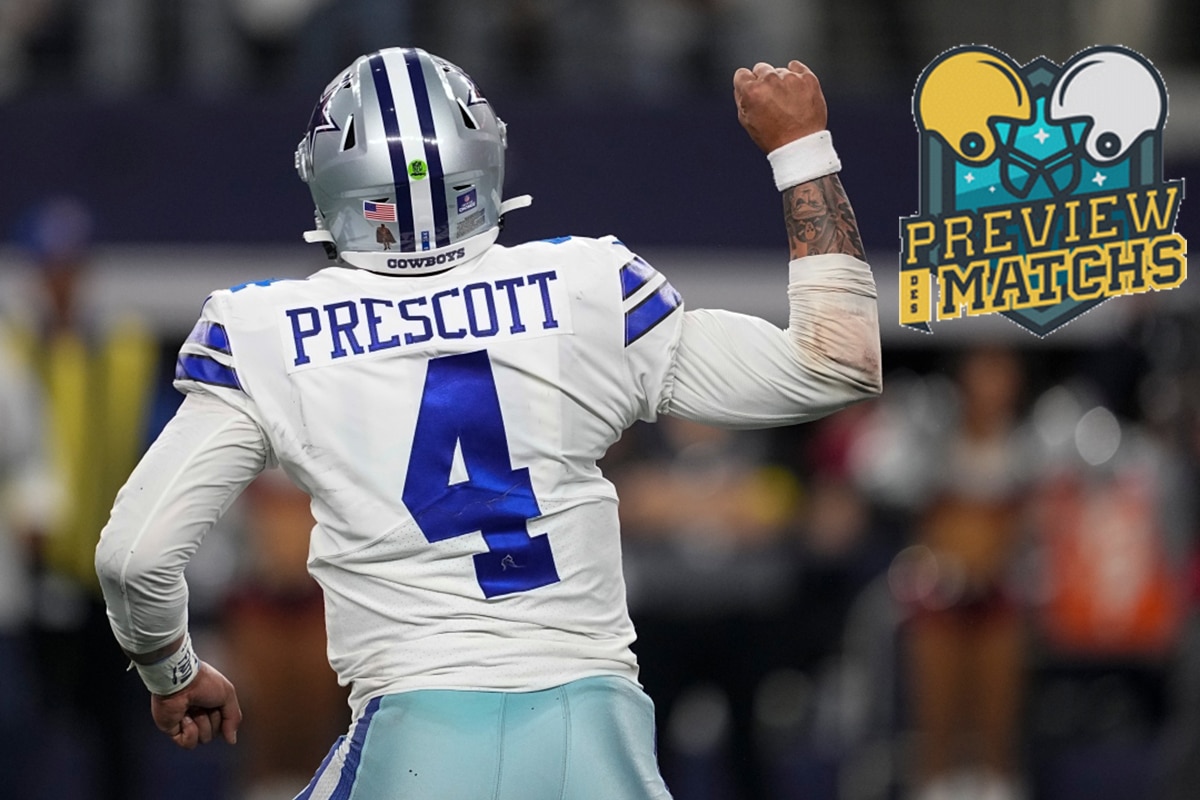 For this last Thursday Night of the season, the Cowboys must hit hard
Kick-off Thursday night to Friday at 2:15 a.m.
Tennessee Titans (7-8) – Dallas Cowboys (11-4)
Two games. There are only two games left for all NFL teams to make the difference. If many franchises do not have much to hope for, others are trying to place themselves as best as possible before these playoffs. This is the case of Dallas. The Cowboys are already qualified and are already calm. However, these last two games carry a lot of stakes for the men of Mike McCarthy. The victory over the Eagles last week left them in the game to win the NFC East. Of course, they must win everything by the end of the season and hope that Philadelphia loses its two meetings. It seems unlikely, but playing on Thursday, Texas players could make the Eagles gamble.
This is the advantage of participating in the last Thursday Night Football of the season. Dallas can reverse all the pressure on their direct opponents. There are the Eagles, but there are also all the other NFC opponents. Having the most favorable record is always useful when it comes to the playoffs. And while there's a good chance the Cowboys won't be a division winner, unlike teams like San Francisco or Minnesota, the mental aspect is just as important.
Have the best possible momentum
At the end of the season, there are also those who play for their survival. This time, it's the case of the Titans. Tennessee is in a very bad position before entering week 17. It's simple, Mike Vrabel's men have just chained 5 consecutive losses. They went from "almost sure formation to win the AFC South" to "second behind the Jaguars". Nevertheless, the Titans have their destiny in their hands. Indeed, the franchise has the same record as Jacksonville and is only behind at the tie-breaker. Thus, a victory against Dallas on Thursday would allow them to play a regular season finale next week in Florida.
For that, it is indeed necessary to win at home against the Cowboys, which is not done. Tennessee also approaches this match with a lot of uncertainty. Whether in the game, but also in its workforce. Many players are uncertain as this meeting approaches, especially Derrick Henry. If the absence of the running back were to be confirmed, it would leave even less chance for the Titans to win. Regardless of the opponents, Dallas must therefore be serious to arrive in the playoffs with the best possible momentum.