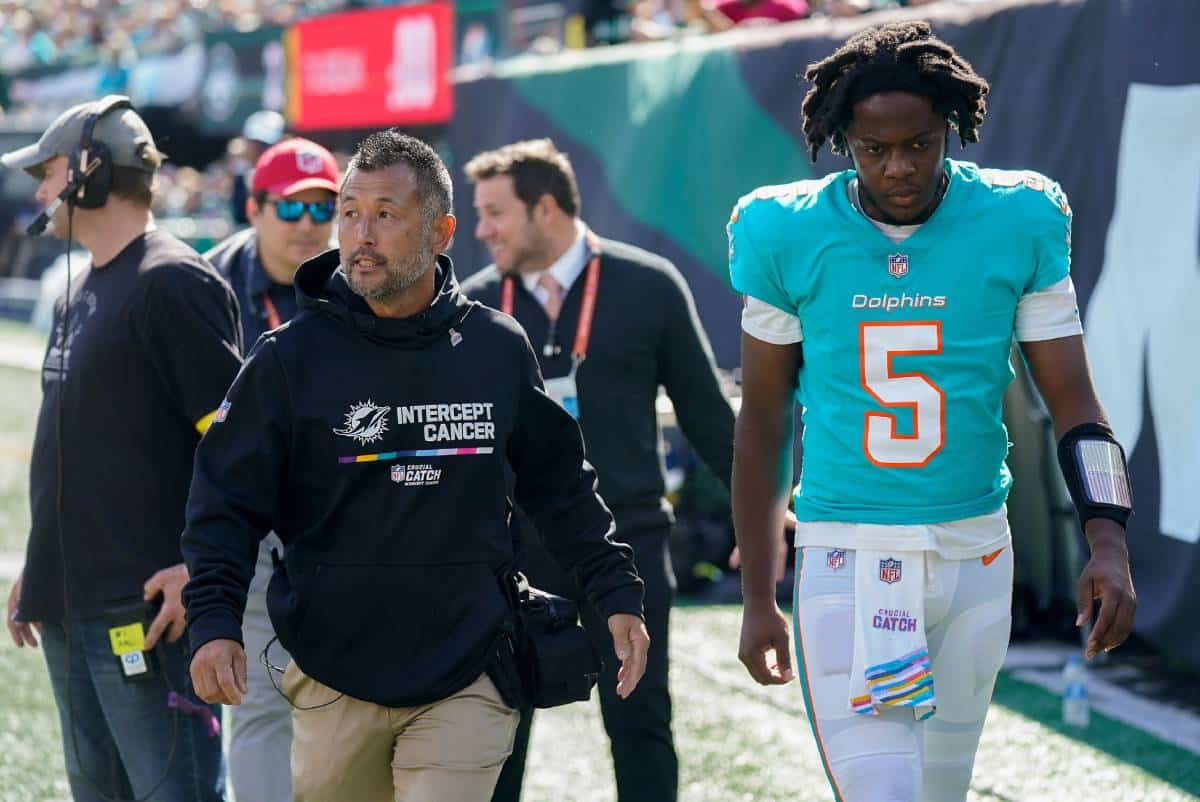 Not surprisingly, the Dolphins won't put Tua Tagovailoa on the field this Sunday against the Patriots. We could have guessed after the quarterback entered the concussion protocol after his team's last game, Mike McDaniel confirmed this to the press on Wednesday.
The manager explained that Tagovailoa is suffering from a concussion, his second of the season. After the controversial management of his first concussion, it would have seemed lunar to see Miami send him back to the field quickly. McDaniel also specified that its licensee must " worry about your health first. »
Like the first time, it is therefore Teddy Bridgewater who will take over. The 30-year-old started matches in Weeks 4, 5 and 6, with defeats each time. During the second match, he himself had suffered a concussion. Bridgewater has thrown 3 touchdowns and 3 interceptions this season.
The Dolphins have a shot at making the playoffs this week with a win over the Patriots combined with a Jets loss to the Seahawks. If they lose, they will find themselves in the middle of an uncertain race in the final week.