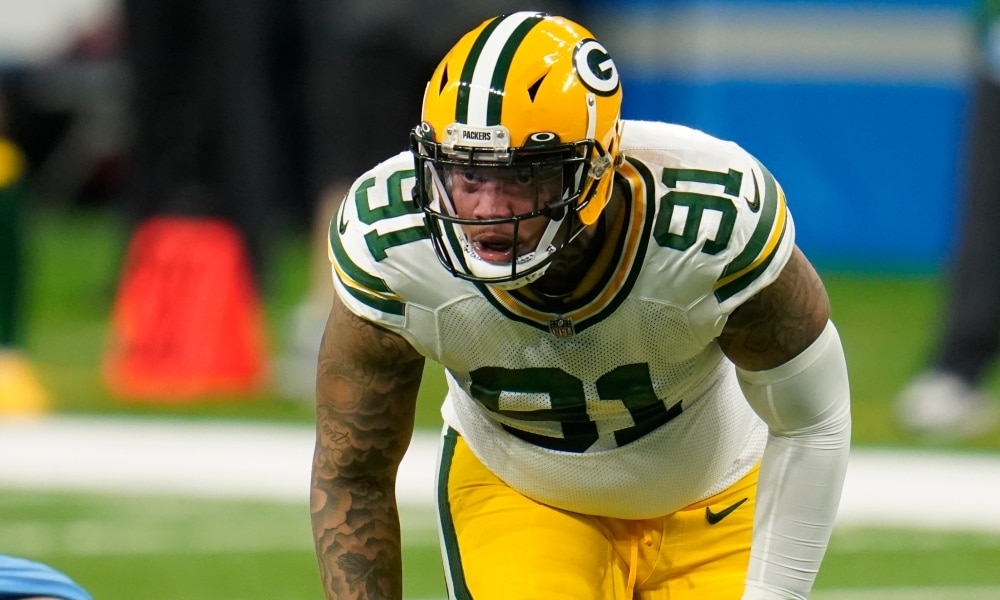 Still under contract in 2022, Preston Smith signed a nice extension with the Packers. After posting a photo of signing sweets with his family, NFL Media confirms the rusher's pass has been extended for 4 more years in Green Bay and an additional $52.5 million.
In total, Smith is linked to Green Bay for the next 5 seasons and will be able to earn up to 71 million bonuses included with a check for 14 million dollars starting this year. This new contract allows the Packers to lower the impact of the player in the salary cap. A lucrative extension which certainly means in parallel the imminent end of the adventure of the other member of the duo, Za'Darius Smith.
Arrived in 2019, the former Washington player has missed only one meeting in 3 years (only 1 since the start of his career). A physical regularity that sometimes compensates with an irregularity in production. After a lackluster 2020, Smith returned to form last season by establishing himself as a safe bet in Joe Barry's new defense, contributing both against the pass and against the run. Progress rewarded with this new agreement. In 48 matches in the green and gold jersey, he compiled 127 tackles including 25 sacks.
The Gate to Za'Darius
The Smith duo will not stay united in Wisconsin. Minutes after Preston's extension was announced, NFL Media reported that Za'Darius was shown the door. He was expected to be $27.6 million in payroll in 2022, which was unmanageable for the franchise.
Za'Darius Smith has only played one game in 2022.
Tea #Packers have agreed to terms with pass-rusher Preston Smith on a 4-year extension worth $52.5M in new money, source said. He gets over $65M over 5 years in all with a chance to make $71M. He gets $14M in year 1. So, one Smith brother sticks around. pic.twitter.com/uB7ga4XbzX

—Ian Rapoport (@RapSheet) March 14, 2022