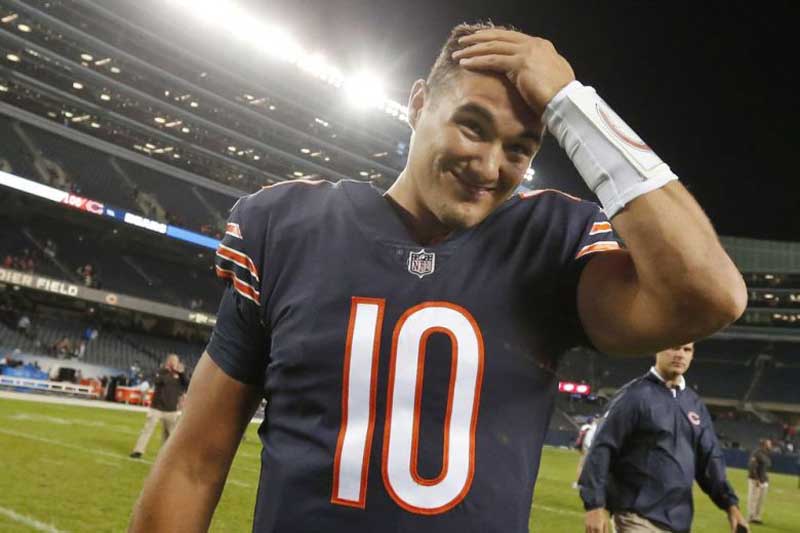 It is in Pittsburgh that Mitch Trubisky is about to bounce back.
It's a mini-surprise in the very tight market for free quarterbacks. Expected on the side of the New York Giants, to find Brian Daboll and act as competition to Daniel Jones, Mitch Trubisky found a much more attractive offer during the first hours of free agency.
According to NFL Network's Mike Garafolo, the former second draft pick has been signed by the Pittsburgh Steelers for the next two seasons. The amounts of the deal remain to be determined, but it is with a possible label of holder that Trubisky arrives in Pennsylvania, with for the moment the only competition of Mason Rudolph.
During his last season as a starter, in Chicago, in 2020, the person concerned had accumulated 2,055 passing yards, for 16 touchdowns and 8 interceptions. Although tortuous, his career in Illinois will have led him to play two playoff campaigns, alongside a renowned defense. Good news for the Steelers?