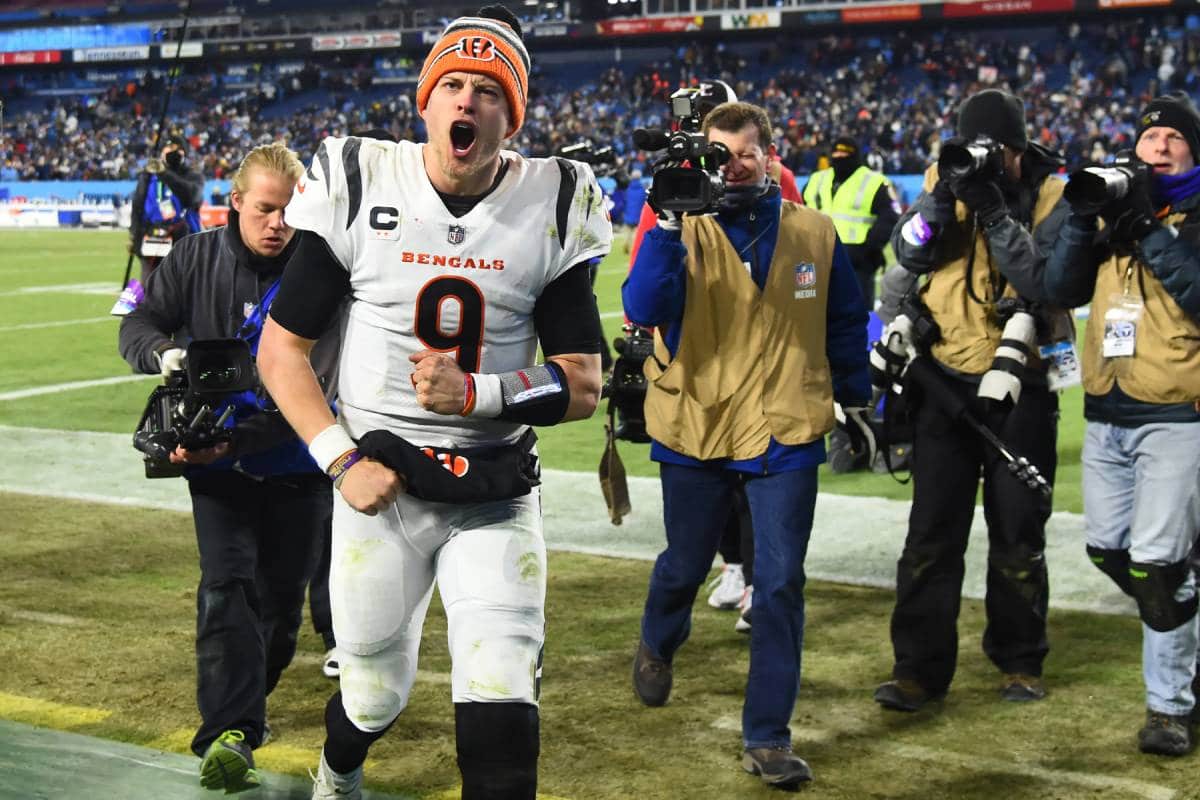 At least Super Bowl finalist, first pick of the 2020 draft, Heisman (best college player) 2019. The Bengals quarterback's record is progressing at breakneck speed. However, all this could never have happened. On the occasion of the preparation for the Super Bowl, the quarterback opened this Wednesday to Marisa Contipelli, reporter for the Bengals.
The quarterback said he started football with the idea of ​​being a receiver or a runner because he absolutely wanted to touch the ball. Despite Burrow's refusal, his coach forced him to play quarterback from the first practice. A good inspiration that the AFC champion does not regret, he who has also admitted that he would probably never have become an NFL receiver.
"I'm glad it turned out that way. "
If Burrow has the opportunity to achieve a legendary performance by winning the Super Bowl, he will still have to deal with a little discomfort. During a press conference organized this Thursday, the pitcher announced that he was hit in the little finger of his right hand, his throwing hand. An injury that occurred in early December, in Week 13 against the Chargers.
"It's something we'll have to deal with until the end of the season. I no longer feel pain when I throw the ball, but it bothers me in certain everyday gestures. "