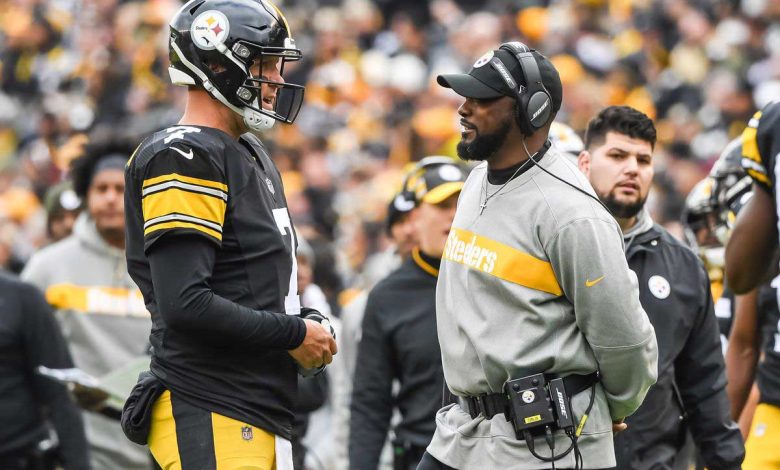 For the first time in 15 years of career, Mike Tomlin should not have Ben Roethlisberger as quarterback of the Steelers. Although the 39-year-old pitcher has yet to officially announce his retirement, Tomlin said he's "working on the assumption" that Big Ben won't be around next year. That means Tomlin is tasked with finding Pittsburgh's next franchise quarterback. A challenge that excites him, as he told the press.
Added:
"I am delighted with this challenge. Those of us who are competitors are. It's a challenge, man. It makes you a little uncomfortable. But I have learned to overcome these challenges. I have learned to appreciate these challenges. The uncertainty that surrounds them inspires me. in terms of work production. "
Added: The Steelers will no doubt bring new weapons to compete for the starting job, and Tomlin said he doesn't care if the new faces are free agents, traded or drafted.
Added:
"All options are on the table. I like working with Kevin (Colbert, the GM) at this time of year because we speak simple English. We need to improve our team. There are two ways to do this. You do it in free agency, and you do it in the draft. We need to look at what is available to us for the project. And we need to look at what's available to us, potentially, in free agency, and then we bring those two discussions together. And that kind of gives us the path that we're headed down. "
Added: With the 20th draft pick, the Steelers will likely have the opportunity to draft a quarterback. It remains to be seen which quarterbacks will be available during free agency, or whether Mike Tomlin has confidence in Mason Rudolph and/or Dwayne Haskins.