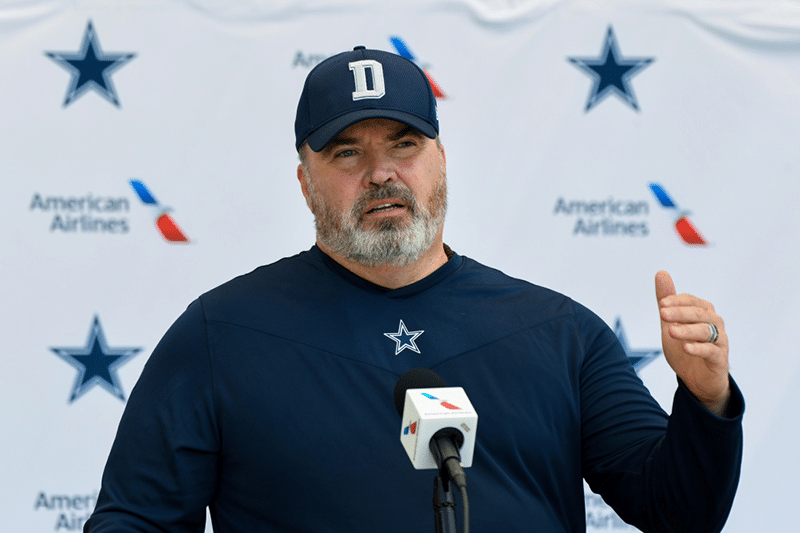 Defeated at home in the first round of the playoffs by the 49ers, Mike McCarthy was singled out in the elimination of the Cowboys. Despite criticism and after defending his late-game strategy, the Dallas coach maintains a very high opinion of his abilities.
"I know how to win. I know how to win in this league. I know how to win playoff games. I know how to win a championship. So I have great confidence. "
The former Packers coach knows what the expectations are and acknowledges understanding the questions about his future at the head of the Texas franchise.
"For people in this profession, it's accepted. It's part of the job. I understand why you are asking the question. "
Under contract for another 3 seasons, the manager should still be there in 2022. McCarthy said he spoke twice with owner Jerry Jones.
"We had very positive conversations and, just, the focus was on the evaluation process," said McCarthy.
Vice President Stephen Jones told 105.3 The Fan radio that he was very confident about his return to leading the team.
With coordinators currently interviewing for head coaching positions, and 21 free agent players this offseason, the face of the team could be very different in 2022. But the coach remains confident there too.
"I trust our process. Collaboration with the personnel department. What we've done between last year and this year is the biggest change I've ever been part of whether it's player or manager level. "
Progress will go through a successful draft and a studious off-season.
"We're going to have another really great draft class. It will probably be the first year that we can have a normal off-season program, so I think with that, the combination of veterans and young players that we have, I think we can definitely take a step forward. "
Despite clear progress in results between 2020 and 2021, the early elimination of the Cowboys remains a big disappointment, especially for an owner who is still very ambitious and ubiquitous in the franchise. If he should still be present in 2022, McCarthy could already play his last card for his future in Dallas.