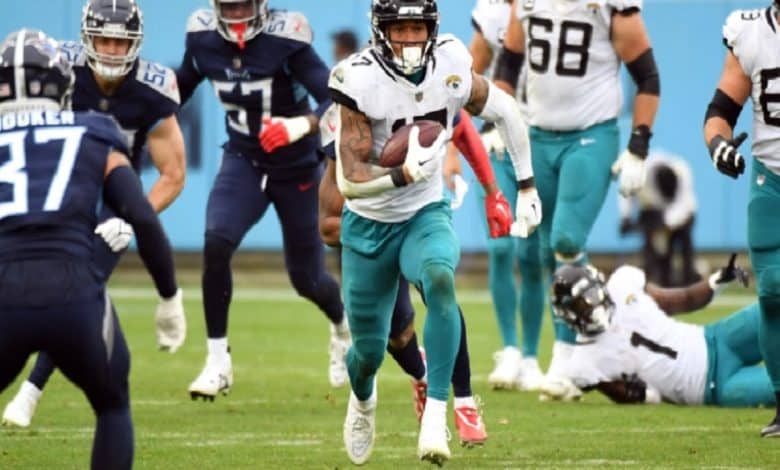 Trevor Lawrence will still have his safety valve in 2023.
Author of a very good season at the Jacksonville Jaguars in 2022 with 73 receptions, 766 yards and 4 touchdowns, Evan Engram has just seen the Jaguars put the franchise tag on him according to ESPN.
Although offensive tackle Jawaan Taylor could have qualified for it, the Jaguars decided to give him to the tight-end in order to keep him for the 2023 season.
The two parties now have until July 17 to finalize a long-term contract. After this time, Evan Engram will therefore play with this franchise tag where he will receive 11.3 million fully guaranteed dollars during the 2023 season.
He is the second player in the league to receive the franchise tag after Daron Payne on the Commanders side.