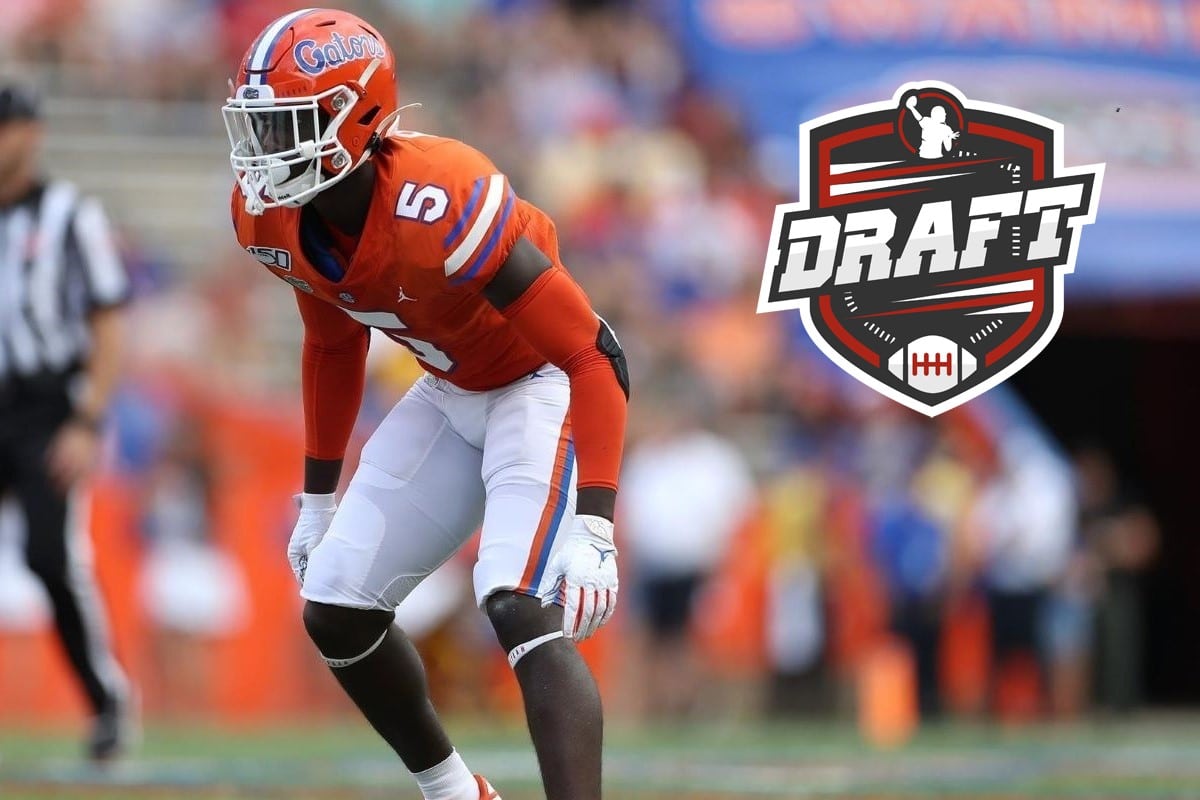 A good addition at the start, a long-term No. 1 cornerback
Kaiir Elam –Cornerback – 20 years – Junior – Florida
Cut : 1m88
Weight : 89kg
Estimated draft position: middle – end of 1st round
Stats 2021 : 10 matches, 29 tackles, 1 interception, 5 assists
NFL Comparison: Carlton Davis
Strong points
– Size, agile for its size
– Ball skills
– Good top speed
Kaiir Elam is an intriguing prospect in many ways. First of all, he comes from a family that breathes football with his father Abram who played 7 years in the NFL and his uncle Matt, who, even if he did not have the career he would have liked in NFL, was still a 1st round pick. Kaiir, for his part, is a cornerback with enormous potential and above all an ideal size to challenge the great NFL receivers. He is also quite agile and mobile for his size, which adds a lot of interest to his profile. His ability to catch the ball is above average as he was a receiver in the past. He even did a lot of athletics in his youth which gives him excellent abilities in terms of top speed. Elam also has a trait much appreciated by scouts in the NFL, he knows how to defend very well in the end zone and avoid touchdowns.
Weak points
– Tackle technique
– Sometimes too aggressive
If the athletic side is there, the technical aspect of the game is much rawer with Kaiir Elam. He regularly struggles to get out of the blocks to be influential in the racing game. His tackling technique is questionable as he is one of his players who too often forgets to use their arms to trip their opponent. Also, while his instincts are generally good, he has been seen to engage too aggressively on a few occasions. Generally speaking, the team that selects it will end up with a diamond to polish and it might take a little while.
Possible destinations
Arizona Cardinals, Cincinnati Bengals, Buffalo Bills
Long protected by the talent of Patrick Peterson, the Cardinals must try to find talent in this position to support Byron Murphy and Jeff Gladney. The Bengals' cornerbacks haven't been bad in 2021, but they've pretty much all had their best season and the likelihood of that happening again in 2022 is pretty low. In Buffalo, Tre'Davious White has been too lonely for too long and Elam could fill that need. The situation is almost similar in Kansas City with a L'Jarius Sneed who shines, but who cannot defend on both sides of the field.