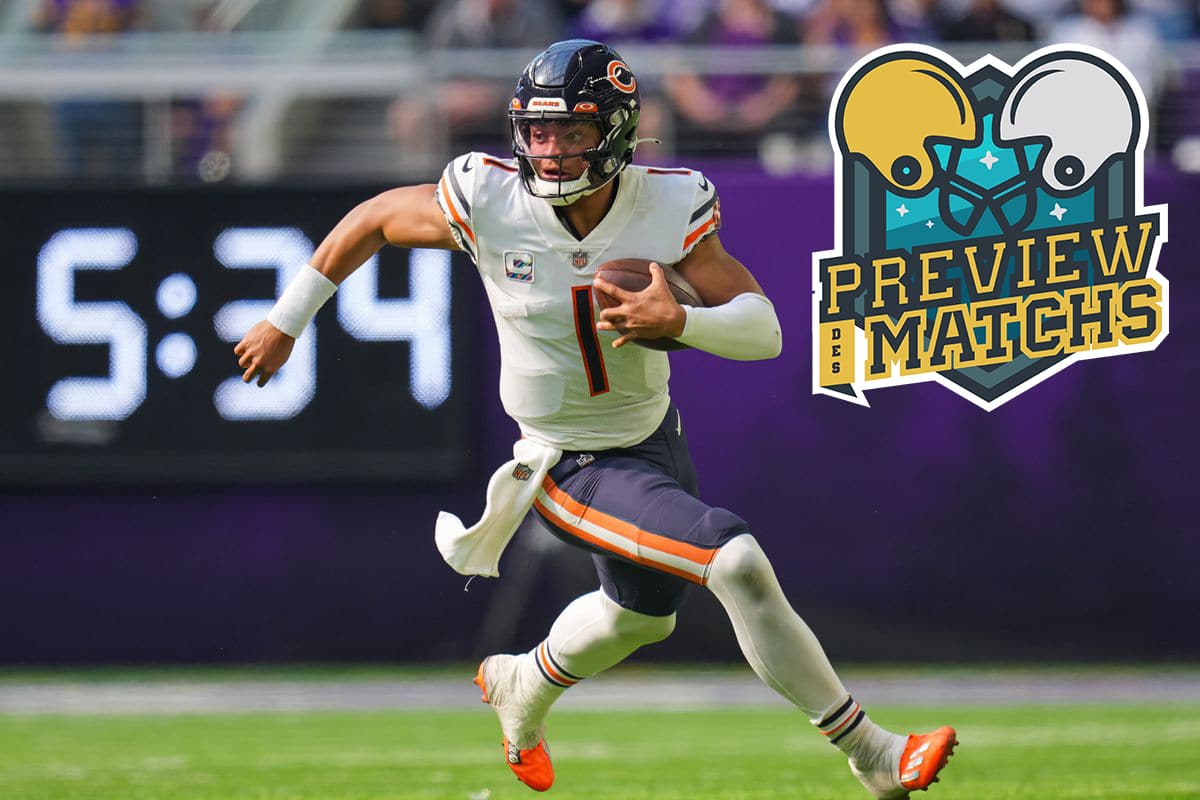 Kick-off Thursday night to Friday at 2:15 a.m.
Chicago Bears (2-3) – Washington Commanders (1-4)
After a Thursday Night Football that was more difficult to watch last week, we expect much better from this new Thursday night episode. On paper, this Chicago-Washington is not the most exciting, but in the NFL no game is trivial. This one is no exception to the rule. Many questions remain unanswered as this clash approaches. Will the Commanders finally succeed in launching their season? Is the quarterback really the problem in the federal capital? Will the Bears be able to stay undefeated at home? But above all, the one that perhaps makes the most react: will the Chicago attack finally start? Let us return to these questions in reverse.
Accumulation of wounds
In Illinois, all offensive hopes are pinned on Justin Fields. The pitcher, selected with the 11th pick in 2021, must be the franchise quarterback for this team. The potential is there, for sure, the problem is that for the moment it does not translate into performance on the ground. His rookie season was more than average (12 games, 1,870 passing yards, 7 TDs and 10 INTs + 420 rushing yards and 2 TDs). The arrival of Matt Eberflus was to give a boost to his career. Except that for the moment, it is nothing. This start to the season is just as complicated for him (5 games, 679 yards, 3 TDs and 4 INTs + 194 rushing yards and 1 TD).
Except that the click may have come last week. Against the Vikings, the former Ohio State may have delivered the best game of his career. With a pass rating of 118.8 and a pass completion percentage of 71.4%, he broke all his personal bests in the big league. Victory was certainly not on the cards, but Fields' second half (12/13, 135 yards and 1 TD) gives hope. Calmer than usual and better in his decision-making, the quarterback has shown progress. It remains to be seen if this one is durable, or if it was only a stab in the water.
In search of the reference meeting
In front of him, the Commanders are not defensive war thunderbolts. The opportunity to continue the good momentum. Washington indeed has the 27th defense in the country (25.6 points conceded per game). The Bears' goal will be simple: stay intractable at Soldier Field. For the moment, all visitors have broken their teeth there this season. San Francisco and Houston have fallen and the Illinois players intend to keep their fortress inviolate.
On the Washington side, the start of the season is even more complicated and the grounds for hope are even rarer. They still haven't won on the road and when you ask Ron Rivera what this team is missing to be in the nails in the NFC East, the answer is clear. It's true that Carson Wentz has been in big trouble since coming to DC (1390 yards, 10 TDs and 6 INTs). Because of the errors of the former Eagles this attack does not manage to advance in a constant way. It may be time to turn to the ground game even more markedly. Antonio Gibson is