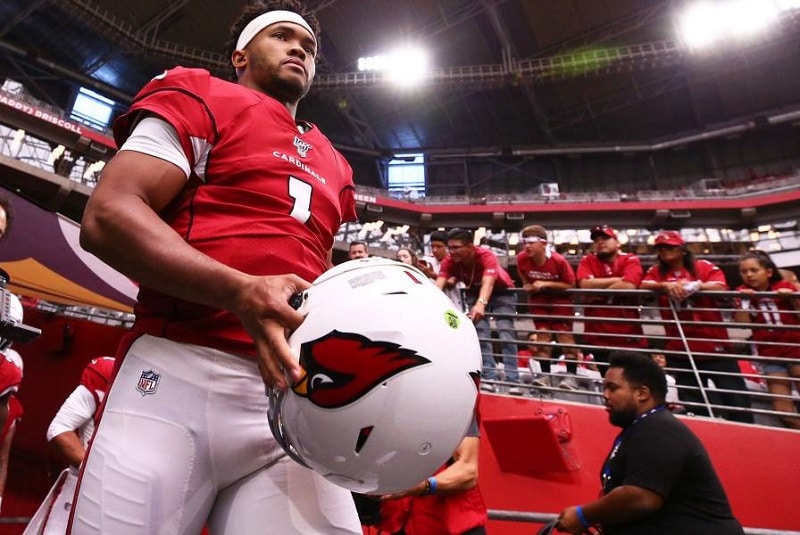 The big contracts have paraded for quarterbacks in recent weeks. Aaron Rodgers, Deshaun Watson, Matthew Stafford and Derek Carr were entitled to it. Kyler Murray would like to be the next to checkout.
According to NFL Media, the Cardinals pitcher would even be ready not to play again until he has obtained satisfaction.
As a reminder, Murray is entering the last year of his rookie contract. He is expected to make about $5.48 million in 2022. The Cardinals can also activate an option at $29.7 million to keep him in 2023.
For the moment, negotiations have not even begun. Several weeks ago, the player's agent had made an initial offer, which he finally withdrew from the negotiation table when he saw the other quarterbacks skyrocketing the prices.
First choice of the 2019 Draft, Murray threw 24 touchdowns for 10 interceptions last season. Not really improving compared to the 26 touchdowns and 12 interceptions of the previous campaign, where he had played two more games.
In 2021-22, Arizona still reached the playoffs for the first time with him.