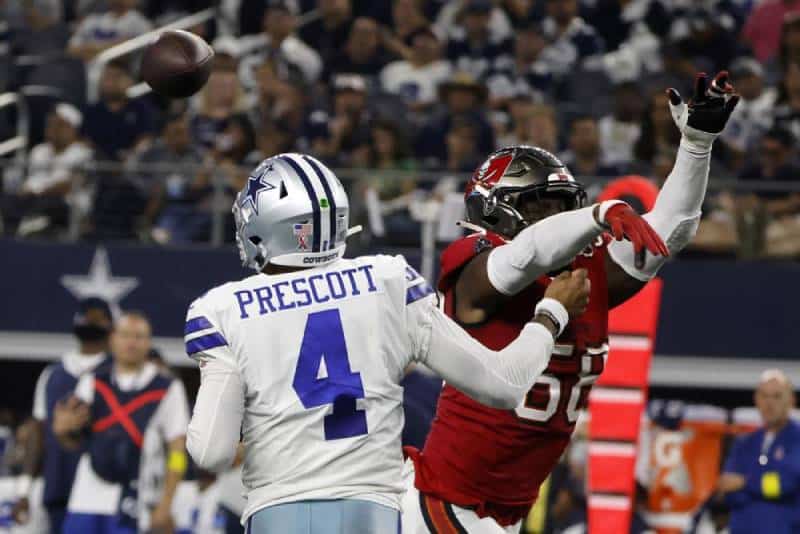 A loss and a big injury. After a championship day, the Cowboys already have their heads under water.
According to ESPN, Dak Prescott will have surgery on his right thumb on Monday and will miss 6 to 8 weeks of competition. According to reporter Todd Archer's sources, a screw and plate should be installed to stabilize the pitcher's joint.
Prescott should therefore be placed on the injured list. If he comes back in 6 weeks, it will be October 30 against the Bears. Eight weeks? November 13 against the Packers, after Dallas' week off.
Before those two games, Dallas will face the Bengals, Giants, Commanders, Rams, Eagles and Lions. At 28, Cooper Rush will therefore have his first chance to shine in several games in a row, he who has been present in the Texas workforce since 2017.
With an offensive line suffering and deprived of Tyrone Smith, as well as a group of receivers diminished by the departures of the offseason, his task will be very complicated.