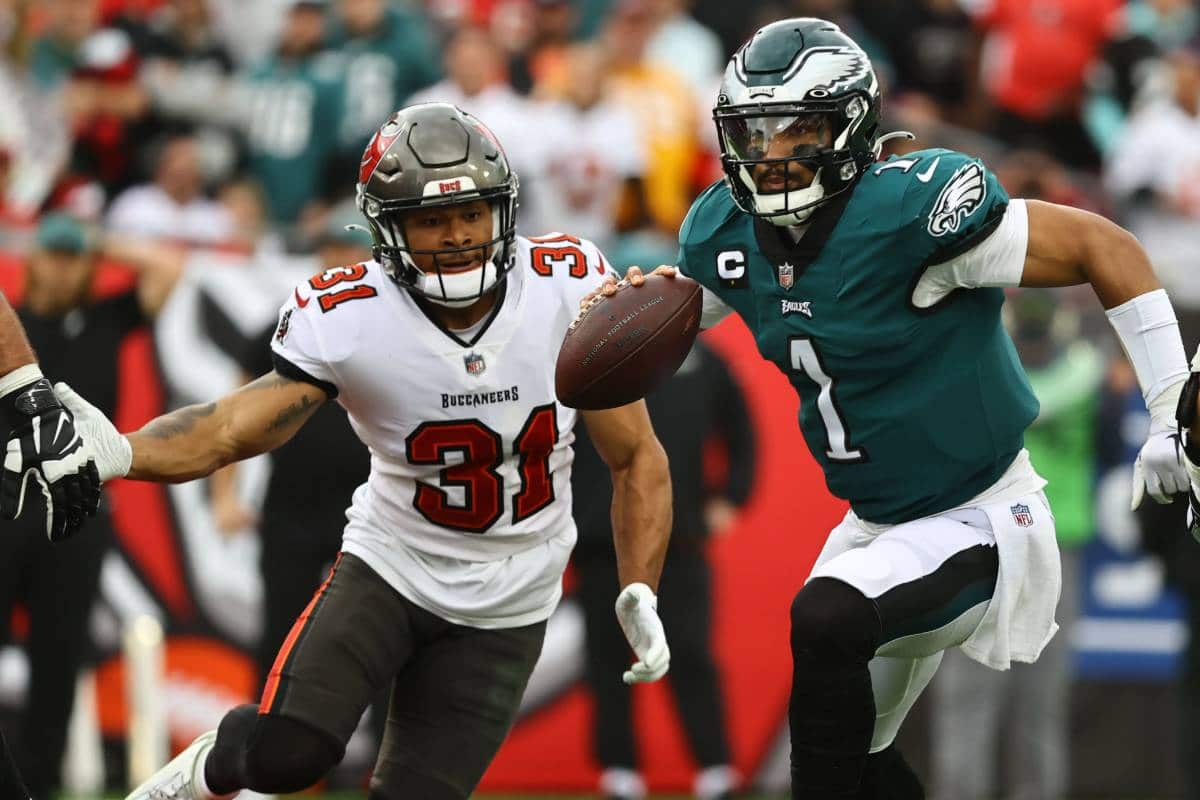 Intercepted twice and never really in the game, Jalen Hurts had a difficult first outing in the playoffs. Obviously, he was not helped by the fact of making his baptism of the final stages against the defending champion.
After the game, Nick Sirianni wasn't ready to blame it on his pitcher. On the contrary, he preferred to put things in perspective.
"We know he hasn't played his best game. But we don't take everything he has done over 15 weeks to forget everything about this match, "explained the coach to the press. "I know we are all judged on the last game we just played, but I think Jalen has improved over the season. He has made progress in the pass, in his reading of defenses, in his precision. He has improved a lot on his ability to extend actions, not just with his legs, but also by finding deep actions when coming out of the pocket. "
It is therefore a vote of confidence that Sirianni gave.
"I'm very happy with what we have in place at quarterback. I think he had a great year and made a lot of progress. And that's what I expect from Jalen, just because of his character, because he's tough on bad things, and he loves football. I don't have enough compliments for Jalen both on a human level and on a football level. "
In 15 regular season games, Hurts threw 16 touchdowns for 9 interceptions. He also scored 10 times on the ground.