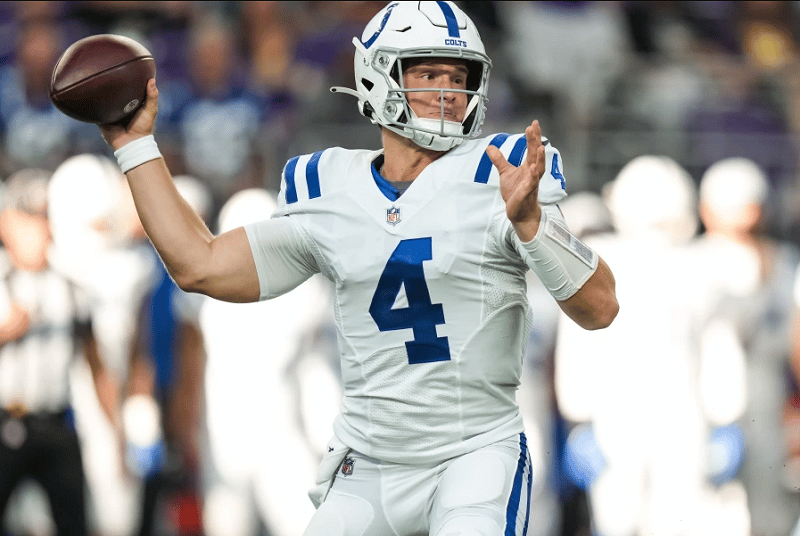 Head to the bench for Matt Ryan.
According to CBS Sports, Frank Reich has confirmed that Matt Ryan suffers from a pulled shoulder (type 2). The veteran quarterback will be out all week, and won't play in the Week 8 game against Washington.
But the coach decided to go further! Because it's not just for one game that Sam Ehlinger will take over as head of the Indianapolis attack.
"Currently the idea is that Sam will be the starter for the rest of the season," Reich explained, according to ESPN.
The young pitcher inherited the role of understudy for two weeks by supplanting Nick Foles in the depth chart. So here he is entitled to a new promotion.
In its fifteenth season, Ryan has not met with the success hoped for since arriving in Indiana. This year he threw for 2008 yards, 9 touchdowns and 9 interceptions for a rating of 84.7. He notably cashed 24 sacks, and released 11 fumbles for 3 stray balls.