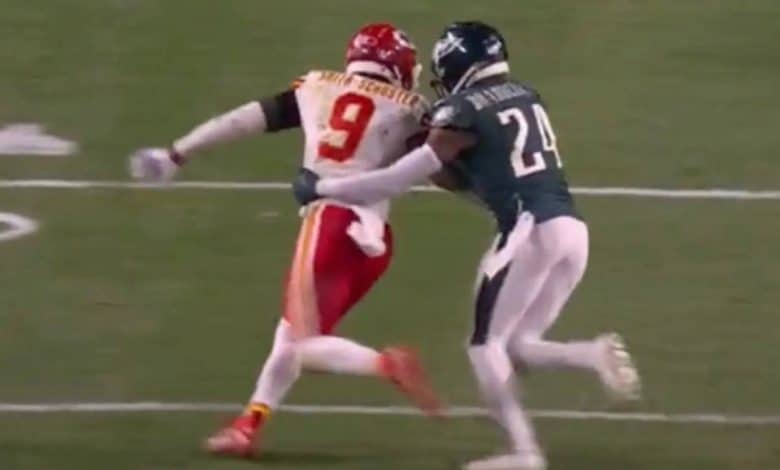 JuJu Smith-Schuster has no time for Eagles feelings.
James Bradberry had the honesty to admit he pulled JuJu Smith-Schuster's jersey in the final moments of the Super Bowl.
JuJu Smith-Schuster returned the favor to him in a slightly less sympathetic way on Twitter, posting a Valentine's Day reference with the player's photo and a caption saying " I will hold you in key moments".
Class.
A minimum of humor that did not take gloves, only two days after the event.
And as hostilities were launched, AJ Brown came to the defense of his teammate.
"First, congratulations. You deserve it. That sucks. You were going to drop out of the league before Mahomes resurrected your career on a one-year Tik-Tok boy contract. He admitted he caught you but you're not like that. But congratulations again. »
Happy Valentine's Day, everyone ❤️ pic.twitter.com/skXuZVgrYR

—JuJu Smith-Schuster (@TeamJuJu) February 14, 2023