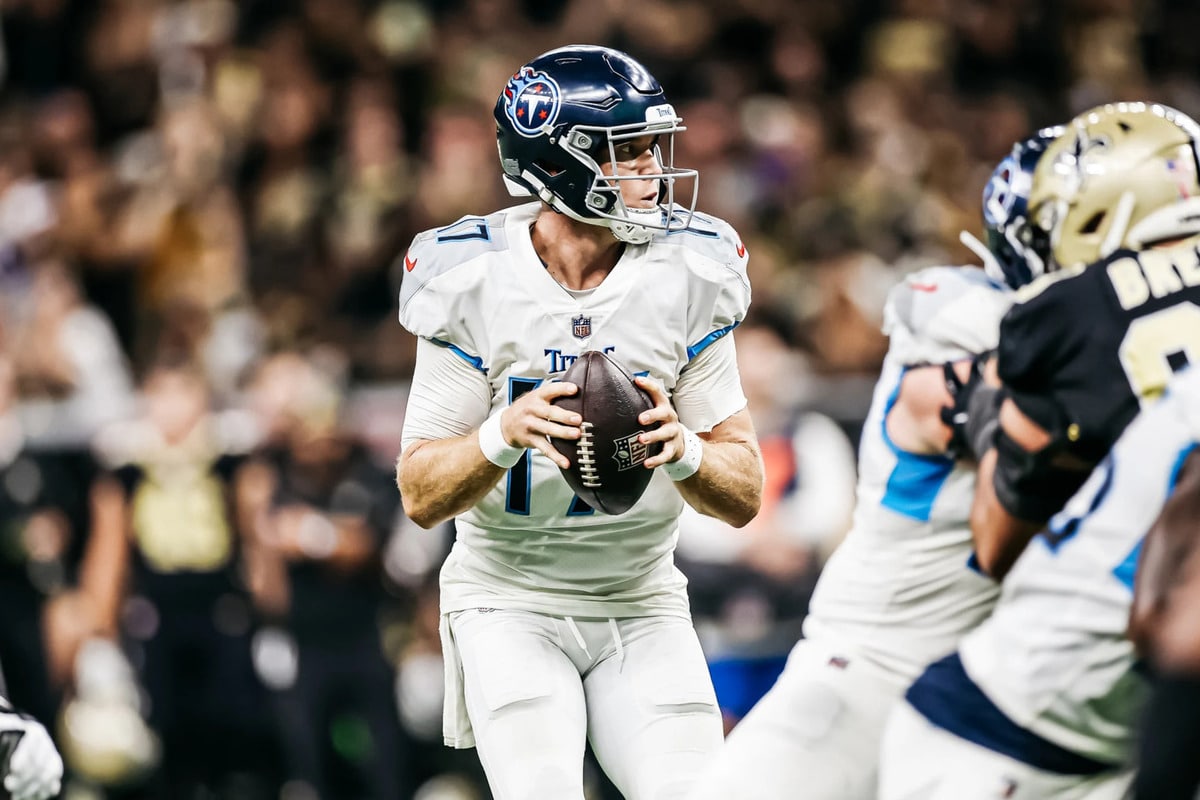 New Orleans Saints (1-0) – Tennessee Titans (0-1): 16-15
In a match rich in individual and collective errors, it was the less bad team that won. Derek Carr (23/33, 305 yards, 1 TD, 1 INT) finished his evening well after a difficult start, but it's nothing compared to the performance of Ryan Tannehill (16/34, 198 yards, 3 INT ). The former Dolphins quarterback simply destroyed every offensive initiative with his missed passes.
Derrick Henry (119 yards) tried to carry the team, but he only lasted one half before disappearing. It's the opposite for the Saints playmakers, including Chris Olave (112 yards) and Rashid Shaheed (89 yards, 1 TD) who gained momentum towards the end.
Each defense had its satisfactions. That of the Saints was able to punish the Titans, with three interceptions for the defensive backs (Marchon Lattimore, Paulson Adebo, Marcus Maye). That of the Titans multiplied the sacks including 1.5 for Arden Key and Denico Autry.
A laborious first act
Symptomatic of a first week of competition, the first half was more marked by individual errors than by good play. Two lost balls for New Orleans, one for the Titans who also saw a punt blocked. Quite logically the Titans returned to the break with a short advantage of 3 points, in a first act which saw the teams exchange field goals.
If Derek Carr was not impressive, he was let down by his running game and his line, while Derrick Henry carried his team. In the first half, he was the best runner and the best receiver on his team, proof that the decline is still not imminent.
The Saints in one breath
The second act begins like the first, with a loss of ball following an interception by Marcus Maye. A long reception from Chris Olave later, New Orleans equalizes (9-9). Tannehill will continue to play Santa Claus, with another interception from Paulson Adebo. This time the Saints will finally convert into a touchdown, with a pass from Derek Carr to Rashid Shaheed (16-9).
Tennessee almost came back with two field goals (16-15), but a final long-distance reception from Chris Olave marked the end of the hopes of Mike Vrabel's men. The Saints win a boxing match, on points, but without panache.