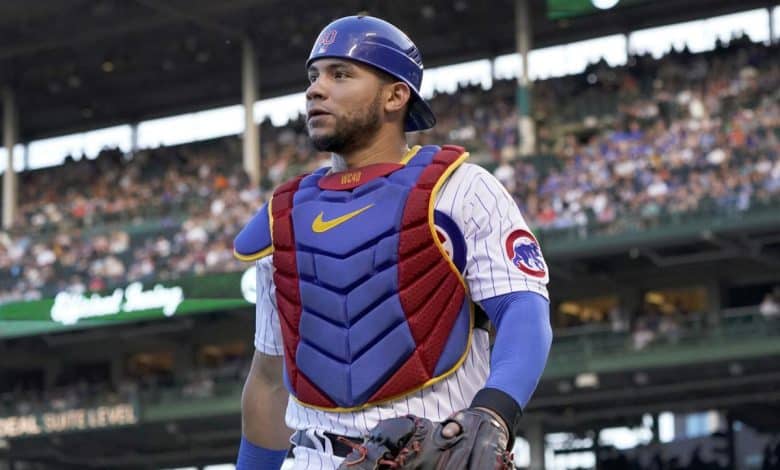 A new member of the St. Louis Cardinals, with whom he signed an $87.5 million pact this winter, receiver Willson Contreras won't have to look long to motivate himself to face his former team repeatedly. , the Chicago Cubs.
Indeed, the management of the Cubs and the manager David Ross mentioned not having offered a new contract to their receiver due to deficiencies in defense and his lack of preparation for the approach of the games.
According to them, Contreras did not direct the pitchers well and this would be another reason for their disinterest in him.
Question of breaking sugar on the back of someone, we could not do better. These statements will certainly become a source of motivation for Contreras, who will evolve in the same division as the Cubs, but in the uniform of the Cardinals.
Still curious that a formation as focused on the defensive aspects of the game is interested in the free agent to replace one of the best in his profession: Yadier Molina.
On the side of the Cardinals, John Mozeliak and Oliver Marmol are of a different opinion. In the eyes of those who will now team up with Contreras, there is no doubt that he was the best receiver available and they quickly agreed to offer him a contract.
Veteran pitcher Adam Wainwright said he's happy with the signing and will help his new receiver settle into his new team.
Contreras says he has no doubts about his qualities both defensively and offensively, but also about the efforts he has made in a Cubs uniform since 2016.
His new manager adds to this by mentioning that shortly after his signing, Contreras asked to have access to video material of most of the Cardinals' pitchers in order to better prepare for training camp.
In 2016, as a rookie, Contreras was behind the plate in five of seven World Series games against the Guardians. Since that time, he has represented the Cubs in the All-Star Game three times.
With yet to have a Golden Glove under his belt, does that fact give the Cubs leaders any reason? He cannot compare to Yadier Molina defensively speaking, but the fact that he will be surrounded by very good veterans, who excel in defense, will make him better behind the plate.
Willson Contreras has his fate in his hands and the next few months will tell who he will prove right and who he will prove wrong.