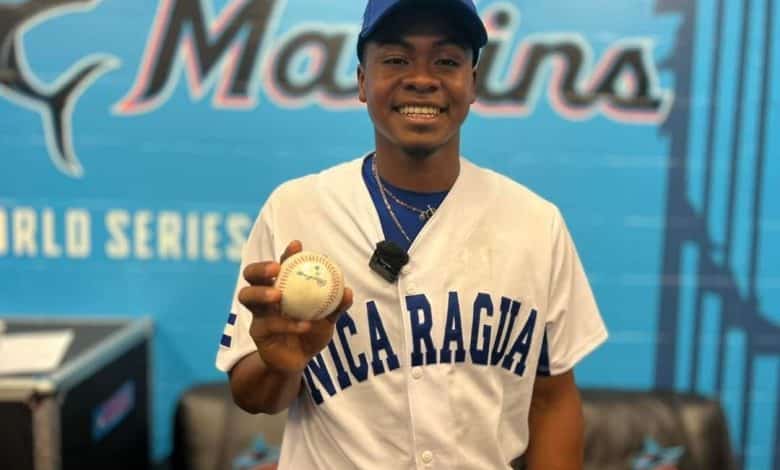 It's not going too well for Nicaragua at the World Baseball Classic, which has a no-win-three-loss record, with 18 points and only three so far.
If the team knows its share of difficulties, it is quite different for pitcher Duque Hebbert.
So much so that his impressive outing against the Dominican Republic earned him a new minor league contract with the Detroit Tigers.
The Michigan team had a scout present, Luis Molina, who found Hebbert as he was leaving the Miami Marlins stadium, where the Group D teams play during the tournament. An interview ensued, resulting in the signing of the pact.
The 21-year-old pitcher only pitched the ninth inning in Nicaragua's 6-1 loss to the Dominicans. But that was enough to convince the recruiter and his team.
It is that during this round of work, Hebbert faced Rafael Devers, Julio Rodriguez, Juan Soto, and Manny Machado. Only the latter managed not to pass in the mitt by the young gunner. The other three returned to the dugout with their sticks over their shoulders in just 14 throws.
The right-hander will have to pass physical tests before formalizing his agreement. It was supposed to be a formality, but you never know with what you've seen this winter.