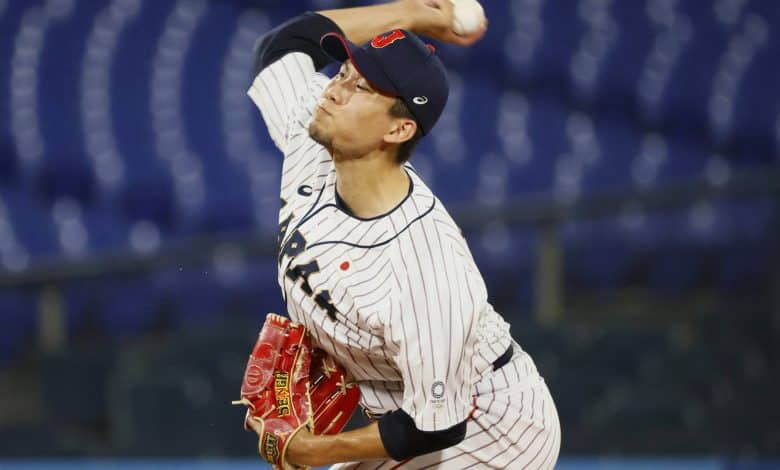 The New York Mets have just struck a blow: they signed Kodai Senga.
The starting pitcher, who pitched in Japan in recent years, will officially make the jump to the United States on the terms of a five-year contract valued at $75 million.
He was granted a no-trade clause and an exit option after three years.
Clearly, the Mets aren't afraid to spend. In 144 rounds in Japan last year, he maintained a 2.31 ERA. He will therefore be able to fit well behind Max Scherzer and Justin Verlander in the rotation.
And with Jose Quintana and Carlos Carrasco already in place, the rotation is good for the Mets. Note that Carrasco, who has been there for two years, is the one with the most seniority with the Mets as such, which is crazy.
David Peterson and Tylor Megill will bring depth to a rotation that has lost Jacob deGrom (Rangers), Chris Bassitt (free agent) and Taijuan Walker (Phillies).
But what many people are wondering is if the Mets will be able to lure Shohei Ohtani to town in 2024 now that Senga is here.
Ohtani didn't choose the Yankees in 2018, but that's not necessarily because he was afraid of New York. Will Senga, who is said to have a good relationship with the Mets star, be able to lure him into town when he becomes a free agent in a year?
Maybe yes.
In fact, there are two teams that are often cited in the file for the next season: the Mets and the Dodgers. These are two clubs that LOVE Ohtani.
Will Billy Eppler, former Angels big man, be able to convince Ohtani a second time to sign with him? Can the Dodgers convince him to stay in Los Angeles?
Is a deadline transaction possible? To be continued in the next year.