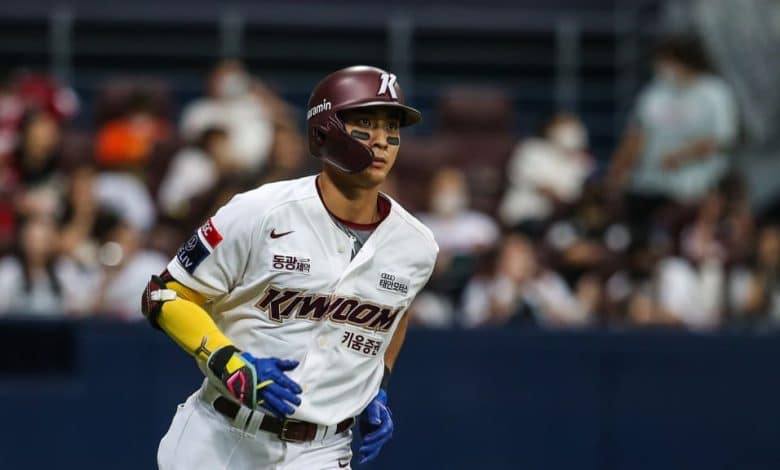 Last year, Aaron Judge was a coveted free agent. The outfielder always leaned toward a return to New York, but the Giants gave him pause.
The Padres too, but…
The team in San Francisco, the area where he was born, really worked hard to bring him to town (they even sent Stephen Curry, of the Golden State Warriors, to praise California for him), but the lure of Being a member (and captain) of the Yankees forever won out, in the end.
And by giving him 360 million good reasons (over nine years) to stay in town, the Yankees made sure to keep him.
However, obviously, the race for Judge's services was only the prologue to the struggles between the two clubs on the autonomy market. We know that the two will be at the height of the fight for Cody Bellinger this winter, but it will likely not be the only guy that they each have in their sights.
Because in addition to Bellinger, Jon Morosi expects Jung-Hoo Lee to be coveted by both the Yankees and the Giants.
For those who know him a little less, Lee is the big sensation coming from the Korean Baseball League on the free agent market this winter. At 25 years old, he is still quite young, and he has the potential to be an interesting player in the MLB.
We are talking about an outfielder who hits from the left, who is very solid defensively and who has the profile of a good contact hitter in the Majors. You often have to be careful with hitters from Asia (many don't adapt, especially from Korea), but he is one of the best in recent years.
That said, one can wonder if Lee would not be the consolation prize for the Yankees and the Giants in the event that they do not get along with Cody Bellinger. Other clubs could join the party (I still think the Cubs, who just picked up Craig Counsell, will want to be aggressive), but the Giants and Yankees are the favorites right now.
And since the same two formations are also the favorites for Lee, it's not crazy to think that each will leave with one of the two left-handed outfielders. The question is who will go where in the end.