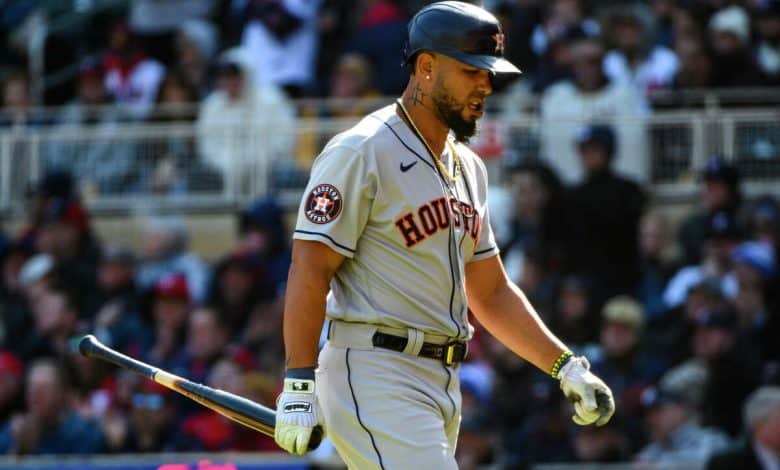 When news broke that Jose Abreu had signed a contract with the Astros, I couldn't help but think it was a great catch for the defending champions. Without being a superstar (although he won the title of MVP in 2020 during the shortened season), he has always been solid in Chicago.
However, when you look at what the Cuban is doing in Houston this season, it's hard to see the positive. Regardless of the stat, there's a completely absurd regression when compared to his numbers with the White Sox.
A batting average of .217, an ERA (PAHO) of .528, the fact that he did not hit a single homer after 49 games, a OPS+ of 48 (meaning he doesn't even do half of what a batter does AVERAGE): it's horrible on all levels.
In 49 games this season, he has just 48 goals on hits. Concretely, this means that on average, he does not even hit a single per game. It's really appalling.
Clearly, then, the Astros don't seem to have had a lucky hand in the matter. However, there is a universe in which it is another club which would have been entitled to this poisoned gift: the Boston Red Sox.
According to Sean McAdam (who covers Red Sox activities), Chaim Bloom was convinced he had lured him to town, so he went to bed assuming he had a deal. principle with the Cuban.
The next day, Abreu turned around and agreed with the Astros without giving the Red Sox a chance to improve their offer.
Clearly, I imagine Bloom wasn't a happy customer at the time, but that forced him to turn to Justin Turner, who is having a much better season than Abreu.
At the same time, we agree that it is not very difficult given that the standard is, how to say, quite low?
The Red Sox therefore seem to have avoided the worst in the case of the former MVP, they who are having a good season and who can count on good ball from Turner in the designated hitter role that Abreu would probably have occupied. in the city.
Like what the best contracts are sometimes those that are never signed…