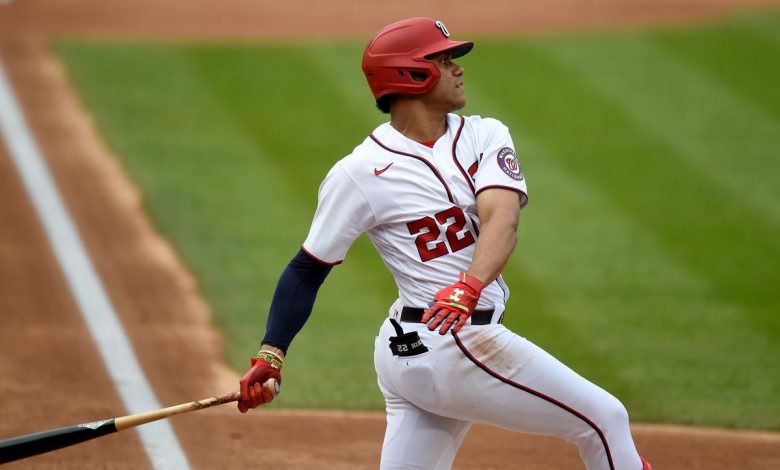 Since yesterday, Juan Soto has been talking a lot about him. After all, the young outfielder for the Washington Nationals confirmed he turned down a $350 million contract offer.
I also laid a text this morning to explain why Soto refused the offer from the Nats.
The idea here is not to revive me in a debate of the genre, but to talk about the 2022 season of Soto. Can he have a season that lives up to expectations next year?
According to bookmakers, the answer is yes. Why? Because Soto is the favorite (according to Barstool Sportsbook) to get his hands on a first career MVP title, he who was a runner-up in 2021.
He has odds of +370, which makes him not the "safest" bet for the MVP title. After all, in the American, Vladimir Guerrero Jr. has odds of +300.
Yes, the place is for young people in major league baseball.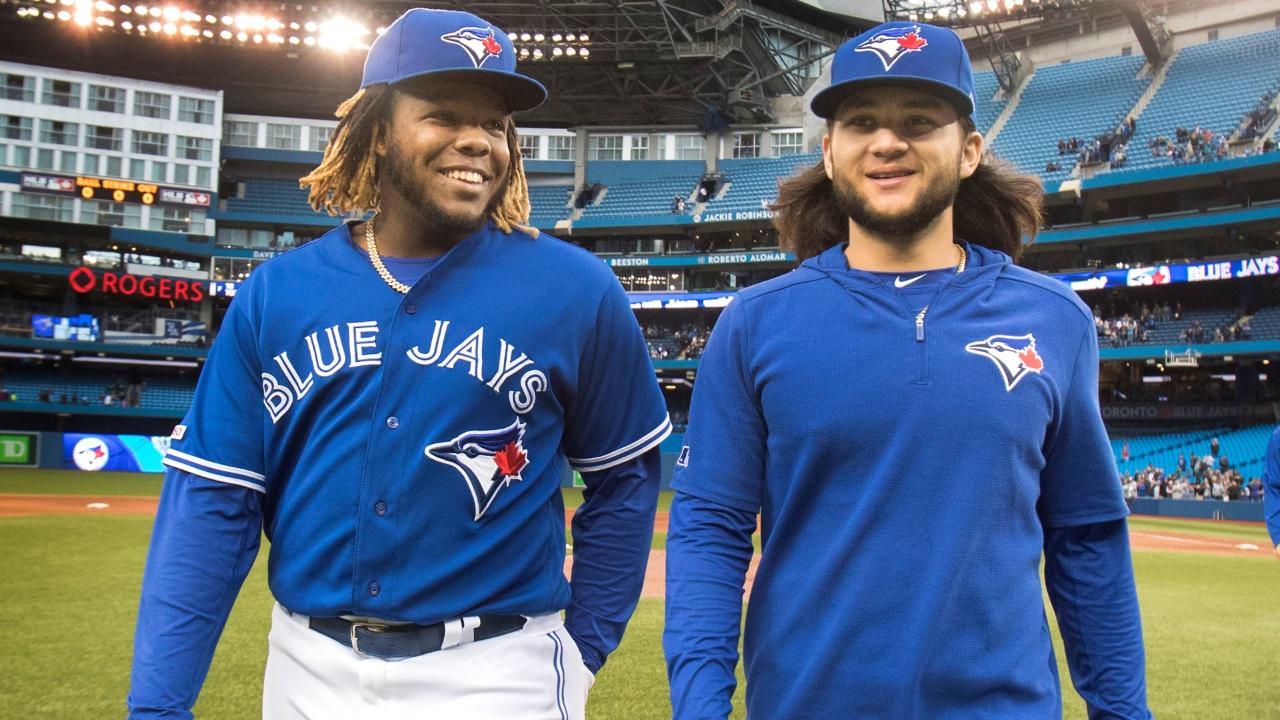 Back in the National, Fernando Tatis Jr. (+400) is not far behind and Ronald Acuna Jr. (+800) completes the top-3.
Far be it from me to bet against the talent of the star of the Braves, but Acuna Jr. is recovering from a huge injury and he may not start the season in time. Obviously, the lockout buys him time, but he will have to resume his cruising speed.
I predict a magnificent end to the season, but not one of MVP caliber from start to finish. But OK.
Bryce Harper, reigning MVP in the National, is the next name on the list.
It should be noted that Freddie Freeman has no contract and could well play in the American in 2022, but that the chances of seeing him in Atlanta still exist good despite everything. And if not, there are the Dodgers.
But still: analysts still link the Yankees and Blue Jays (which I don't understand on the Toronto side) to the first baseman.
We notice that times change (really) fast when two of the most recent winners (Christian Yelich and Cody Bellinger) are not in the list.
Several good choices, in the end, are in the list for the MVP. Which one is yours?