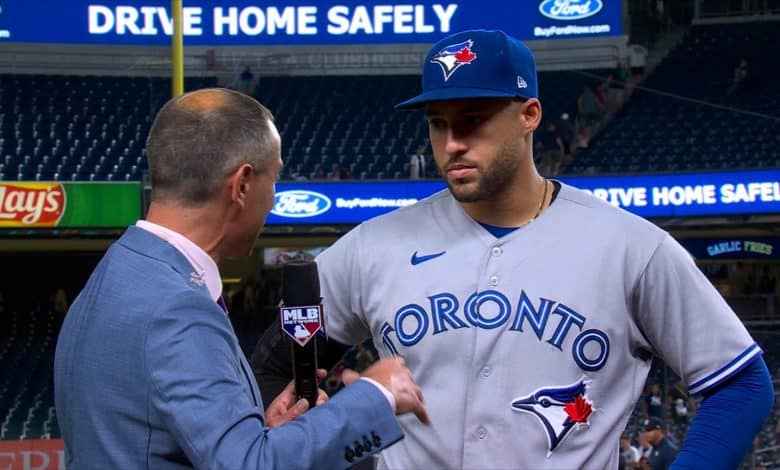 Right now, looking at the Blue Jays outfield, there's a hole to the right following the departure of Teoscar Hernandez. Why? Because the Jays know they need to find an everyday right fielder.
If Ross Atkins were to find a center fielder instead, George Springer could be the right fielder sought.
But OK. In any case, it will take at least one excellent outfielder (left-handed) to fill the Teoscar position. The names of Brandon Nimmo and Cody Bellinger are floating around in the autonomy market right now.
It could also go through a transaction, of course.
But in reality, because Raimel Tapia, Bradley Zimmer and Jackie Bradley Jr. are also gone, the Jays will need defensive depth.
In my eyes, Cody Bellinger should fit more into that category than that of a regular, but hey. In any case, the club will need depth.
Whether under Charlie Montoyo or under John Schneider, the Jays have always loved bringing a late-game defensive outfielder into a save situation.
Often a guy like Zimmer or Bradley Jr. would play such a role.
Could a guy like Kevin Kiermaier, fresh off the hook in Tampa Bay, play such a role? I expect to see the Jays add a guy in that mold – in addition to a regular, of course.
Note that according to a certain Thomas Hall, Kiermaier and Joey Gallo are in the sights of the Blue Jays. Do what you want with that information.
With an ailing Springer and an out-of-contract Gurriel Jr., the Blue Jays better add outfielders to the roster now.
After all, while Whit Merrifield and Cavan Biggio can play outfield, you and I know that a team that aspires to big things needs a lot of depth.
Speaking of the Blue Jays.