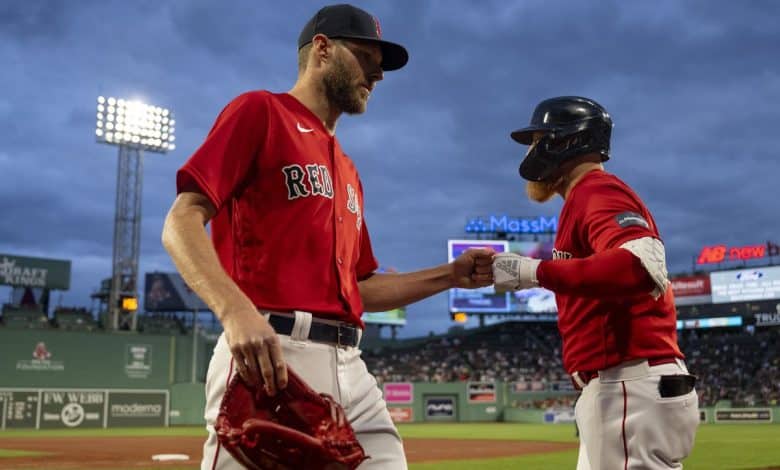 Since the start of the season, Chris Sale hasn't been perfect, but he's starting to look more like the pitcher he once was.
The fact of finally being healthy, that helps a bit.
There had been ups and downs in his first three starts of the season, but last night against the Twins, Sale was once again the pitcher he should be.
It was particularly visible in his way of throwing…
That said, it also showed in his attitude. Pitching six innings and passing no less than 11 guys in the mitt (a first since 2019 in his case) helped him get back to his true self.
The Twins only scored once against the man who has become the psychopath that Red Sox fans have been waiting for.
The one who recently got his first victory since 2021 was unable to get out of there with the W since his attack got up late in the game. Sale was therefore not involved in the decision.
Alex Verdugo, however, gave the victory to his team in the 10th inning.
But still: I remember that of the four games where Sale (1-1) started, the Red Sox have a 3-1 record. This should console him a bit, he who keeps saying that he has to give more since the start of the 2023 season.
He's on the right track, then. It's up to him to continue because his Red Sox badly need it.
Nick Ahmed made a Vladimir Guerrero when hitting a ball that had touched the ground.
200 wins for Clayton Kershaw.
Hard blow in New York: another member of the rotation is injured.
Infatuation with Shohei Ohtani in New York. He homered yesterday.