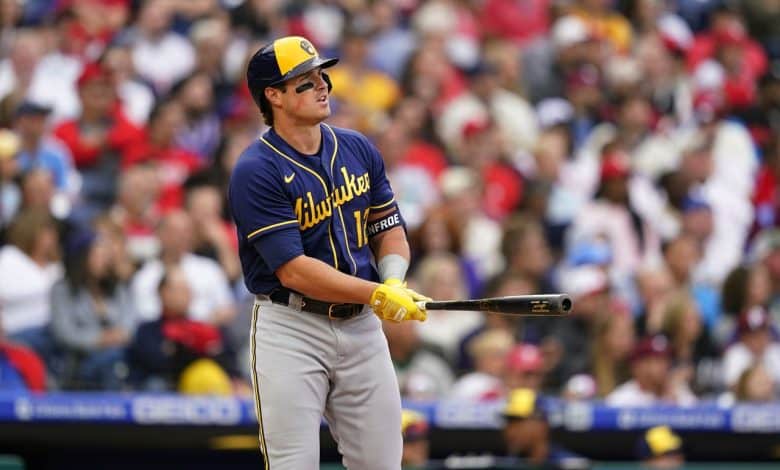 For the fifth year in a row, Hunter Renfroe will play for a new formation.
Last night, the Los Angeles Angels acquired the services of the right fielder from the Milwaukee Brewers. In return, the Brewers got fringe arms.
After starting his career with the Padres, he played for the Rays, Red Sox and Brewers. He is therefore used to travelling.
And since he'll be a free agent in a year, he could still change addresses in the next year, either as a free agent or at the trade deadline.
After all, no one will make me believe that the Angels will be dominant in 2023…
After all, even though Gio Urshela and Tyler Anderson have landed in town and even though the outfield is sold out, there are still a lot of pieces missing before we see the Angels dominate.
And even if Hunter Renfroe is a Mike Trout lookalike and the former Padres has a good bat (29 home runs and 72 RBIs), it won't be enough to take his club to the next level.
He's good, Renfroe, but why is he traded every year?
You have to give them that: the Angels are doing what it takes to improve offensively. Urshela and Renfroe are going to help that club.
But it seems to me that figuring out that the mound is the sinews of war shouldn't be so complicated in Anaheim, right? If the club does nothing at this level this winter…
Justin Verlander and Albert Pujols: MLB comebacks of the year.
Justin Verlander shouldn't sign with the Yankees.