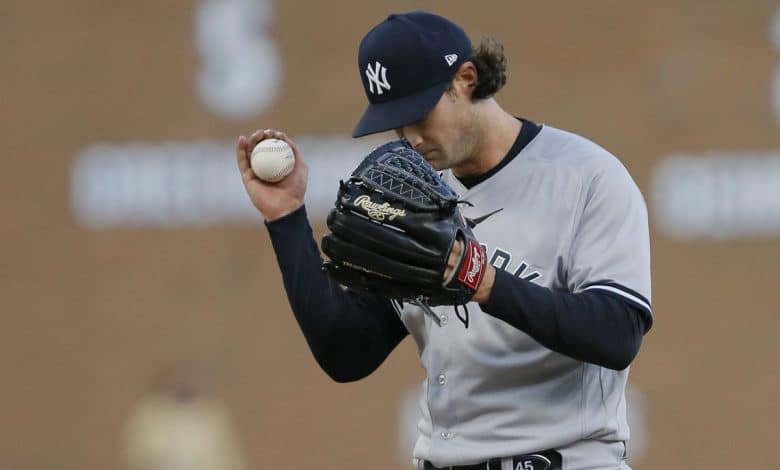 In the past few weeks, besides Gerrit Cole and Aaron Judge, there hasn't been much positive around the Yankees. There is Anthony Volpe, you will say to me, which is not false.
Recently, it's different. The club has accepted that the playoffs are out of reach and young people have their place regularly in alignment.
It was thanks to Jasson Dominguez, Anthony Volpe, Austin Wells, Everson Pereira, Oswald Peraza and Oswaldo Cabrera that the fun returned and the Yankees swept the Astros.
The work of receiver Austin Wells will be interesting to follow. After all, if the club can help him improve defensively, it will help a lot.
But the club is not ready to do anything to help him improve.
The limit is as follows: it is not he who will be behind the plate when Gerrit Cole starts. the job will go to Ben Rortvedt, who is not overflowing with experience, but is much better defensively.
For what? Because the Yankees want to do what they can to help Cole get his first career Cy Young.
In 2019 and 2021, under the colors of the Astros and the Yankees, Cole finished second in the Cy Young race. Either way, he would have been a good choice to win the title.
But this year, he still has a chance. And even though his club's season is in the water, the club has entrusted Rortvedt with the mission of helping the club's #1 pitcher win the Cy Young.
No pressure, the kid…but having a Cy Young would help Cole get into Cooperstown one day. The Yankees haven't had a winner since 2001, which makes the club want one.
The challenge of the 25-year-old receiver, who has 66 games in the Majors behind the cavate? Just do your best and keep pace with Cole.
The guy knows what to do to win games.
This will be a big issue to watch in the case of the Yankees – in addition to the progression of young people. And as Aaron Judge has no plateau in sight, it is especially Cole, among the veterans, who will be watched.