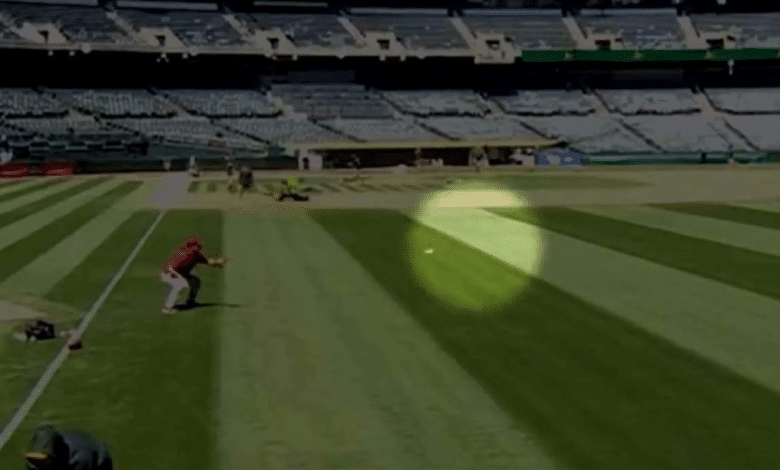 We all remember what Randy Johnson did in 2001 during training camp for the Arizona Diamondbacks: he killed a bird.
It was obviously an accident (although the animal welfare department didn't find it funny), but by throwing, the Diamondbacks player ended the bird's life.
It has become iconic, but now Zac Gallen, the excellent starting pitcher for the DBacks, has just done the same thing.
While warming up at the A's stadium this afternoon, he hit a bird. The scene went viral and made headway on social media.
If it's the rite of passage to become a great, Zac Gallen is driving.
Obviously, it's sad for the bird, but let's just say the scene is pretty similar – apart from the fact that it was a warm-up shot and not a throw in a game.
After all, it's rare for a bird to get hit like this.
Remember that in 2001, the Diamondbacks ended up winning the World Series. If 2023 is their year (which isn't totally impossible) then again…we'll have to be scared.
Vladimir Guerrero Jr. is out (day to day) and Kevin Kiermaier is sick. A virus is circulating in the locker room. Danny Jansen. Matt Chapman and George Springer are ones to watch.
Brandon Belt needs to take more.
John Schneider defends himself.