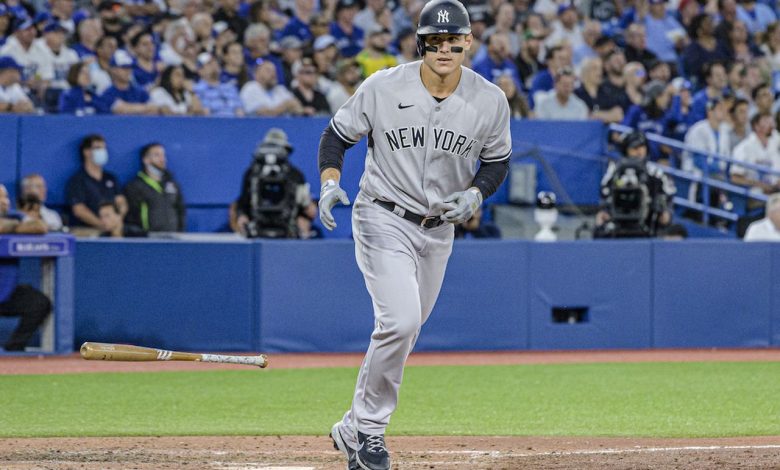 The Houston Astros don't seem to be in a rush to bring Yuli Gurriel back to start at first base in 2023. Is that because the club wants a younger guy?
It is possible, yes.
After all, clubs that want a good first baseman can tap into the free agent market since five key players are available.
But of the lot, Rizzo is probably the most attractive.
That's what Ken Rosenthal heard, who says the Yankees first baseman would be the Astros' #1 target at first base. Yuli Gurriel and Jose Abreu are also potential targets for the defending champions.
He wrote it last night in a paper aimed at bringing together several rumors that are circulating at the moment.
Obviously, getting their hands on the former Yankees and Cubs would be a big blow for Houston, which would seek strength at first base offensively and defensively.
But above all, it would play in the legs of the Yankees, who are just prowling around their Justin Verlander on the mound.
That said, Rizzo is also a good friend of the excellent Aaron Judge and it is possible that the player decides to stay in New York with the Yankees.
Rosenthal also raised the possibility of seeing him stay on the terms of a one-year contract, either by accepting the qualifying offer of $19.65 million that has been submitted. Why?
Because he won't earn that much per year on terms of a contract longer than a year. Because he loves New York. Because one more year at Yankee Stadium without a special defense would boost its value for next year. Because he wouldn't have a qualifying offer in a year.
That said, because he's 33, I see him signing for over a year, but the idea isn't crazy. I don't know if I see him going to the other side of the Yankees-Astros rivalry.
Joe West is well retired.