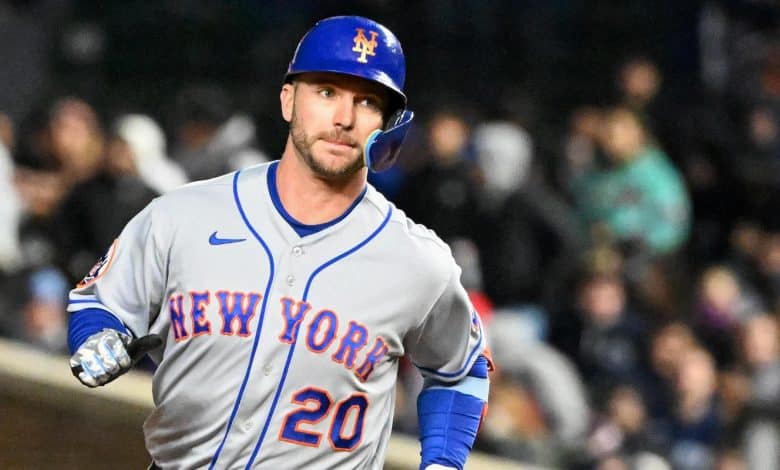 In 2023, at the moment, the best home run hitter in MLB is in New York. But contrary to the wishes of Yankees fans, he is not in the American League.
Did you know that Pete Alonso currently leads MLB (by far) with his 19 long balls?
In 51 games, he has almost already reached the plateau of 20 long balls, which is frankly impressive. After all, this is the circuit, that.
Over 162 games, it's more than 60 long balls…
Max Muncy and Jorge Soler are 15 homers away. It may seem close, but as we are not yet at 1/3 of the season, it is a difference which is quite noticeable in my eyes.
Aaron Judge, Adolis Garcia and Matt Olson are currently at 14.
Alonso, who has six homers in his last nine games, has the record for most home runs in Mets history after 51 games this season.
He beat… Pete Alonso, 2019 version. That year, as a rookie, he hit 53 long balls.
Since then, he's obviously been one of MLB's top homers. He hit 16 in the short 2020 season, but has since had 37 and 40 bomb seasons.
So it's no surprise to see him hitting for power. That makes up for his .239 average.
The one who currently has 45 RBIs is therefore an important player for his team because he hits when the club needs him. It will be interesting to follow him.
Note that the fact that he is in the National makes a record more unlikely. Last year, Aaron Judge (who finished at 62) had the all-American record, but in the Nationals it is 73.
The Blue Jays don't have AAA depth.
Ronald Acuna Jr. is back in shape.