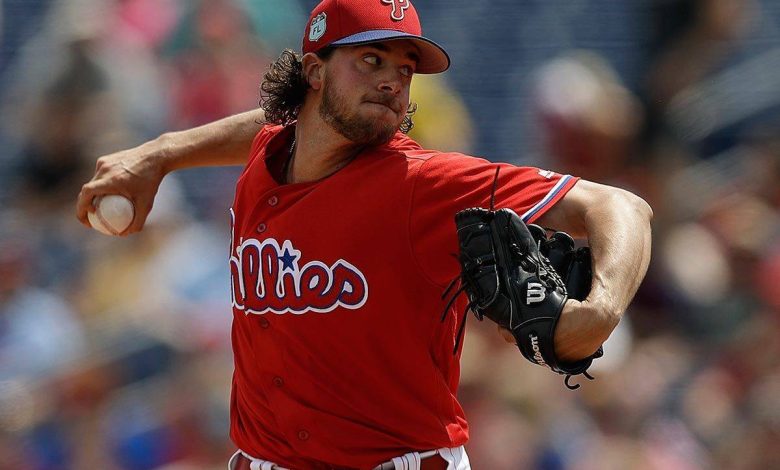 This afternoon, the Philadelphia Phillies succeeded in the big mission of their off-season, ensuring that pitcher Aaron Nola remains in place. We are talking about a seven-year, $172 million contract.
We are talking about seven seasons at $24.57 million per year with a no-trade clause. There is no out option or team option.
It's an easy contract to understand for someone who earned the 11th largest contract in history for a pitcher in MLB history.
We know that many teams were on his case, including the Atlanta Braves. And that's normal: it's quite a launcher.
He listened to many offers, but in the end, his wish was to remain in the excellent environment of the Philadelphia Phillies. The latter have improved the quality of their offer.
And while it wasn't the most lucrative of the bunch, it was enough for Nola, who chose to stay in Philly even though he had more money elsewhere on the table.
Obviously, at $172 million, he is nothing to complain about. But if he could have more money elsewhere, it sure was attractive to him.
But we have seen, over the past two years, what a great team the Phillies are. Led by Bryce Harper who does not have a paltry annual salary (and who leaves some for others), the club is excellent.
Nola will therefore continue, in 2024, to form a one-two punch of fire with Zack Wheeler, who has been giving the Phillies a run for their money for four years.
The next step will be to sign Wheeler a nice contract, he who will be a free agent in 12 months, but hey.
We should expect, once again, to see the Phillies be a power in 2024. And with Nola who is here to stay, it gives the club some breathing space.
The one who has nine years behind the tie in Philly could go to 16 years with the franchise if he plays his seven years there. That's interesting.