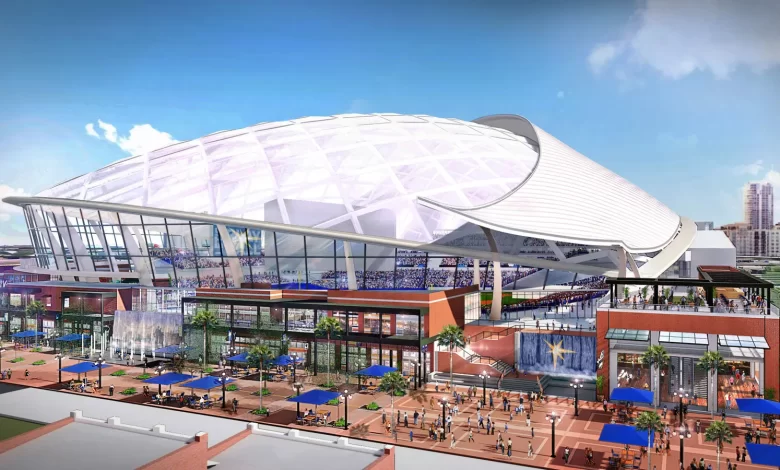 Many will tell you that they will believe it when they see it, and I won't blame them, but it seems that the moving rumors that circulated around the Tampa Bay Rays are no longer relevant.
This is because according to Marc Topkin of the Tampa Bay Times, the Florida team should announce tomorrow (Tuesday) the conclusion of an agreement for the construction of a new baseball stadium in downtown St. Petersburg, not far from the current Rays stadium.
Considering the history of the club, I am not sure that the location is the right one, but let's say that it is excellent news for fans of the Rays, who had to see their favorites in what is there. 'one of the worst places across MLB.
Just like in Tropicana Field, a fixed roof will be present in the spheres of the stadium, an artificial turf field will be chosen and around 30,000 seats will be installed. The new home is expected to cost $1.2 billion, with the Rays footing at least half of the bill.
Hopefully this will boost the average attendance of just over 17,000 fans this season, despite the team's competitiveness.
With this announcement and the possible move of the Oakland A's, the final hurdle before commissioner Rob Manfred opens the valves for expansion into the MLB could be cleared.
At this time, the cities of Nashville, Portland, Charlotte and even Oakland, if the latter resolves its stadium problem, will return to the discussions.
Of course, as was the case when the idea of ​​shared custody surfaced, the city of Montreal will be considered, even if everything suggests that a return to major baseball is far from being the most feasible avenue. plausible, unfortunately.