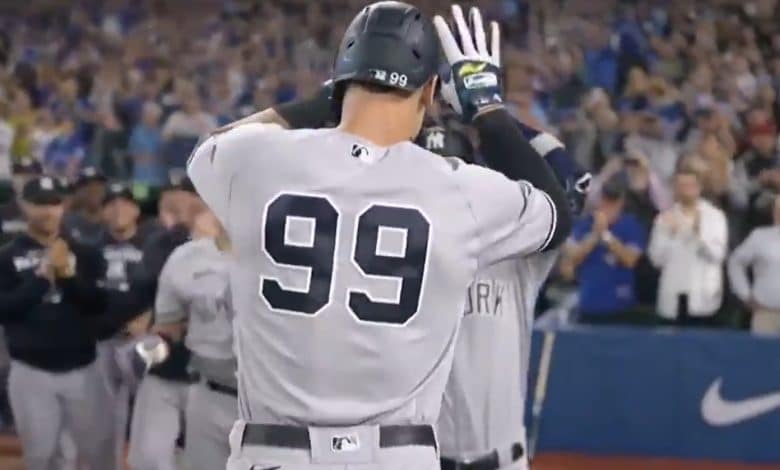 We've been following the race for records led by Aaron Judge since the start of the season for quite some time. A week ago, the Yankees star hit his 60th longball of the season, but since then he was unable to hit the famous 61st to tie the American's record, which has been held by Roger Maris since 1961.
However, the day after the division victory, the Yankees played one last game on the Toronto side, and before returning to the Bronx, he left one last memory in Canada: his 61st long ball, which he had just hit. in the 7th inning of tonight's game.
Here is the sequence in question, for those who missed it:
The ball was finally hit in the Jays' bullpen, which meant that no fan had the chance to grab the souvenir and, who knows, raise a considerable amount of money in the process. . The Jays quickly got the ball back to Zack Britton in the Yankees bullpen and Judge should have him within a few hours at the latest.
So that ends a scarcity home run for the Judge, who hadn't hit a long ball in his last 35 batting appearances. That hasn't happened often this year.
And obviously, the mother of the main interested party was quite proud of the sequence. Roger Maris' son, who was also there, celebrated with her.
More details to come…