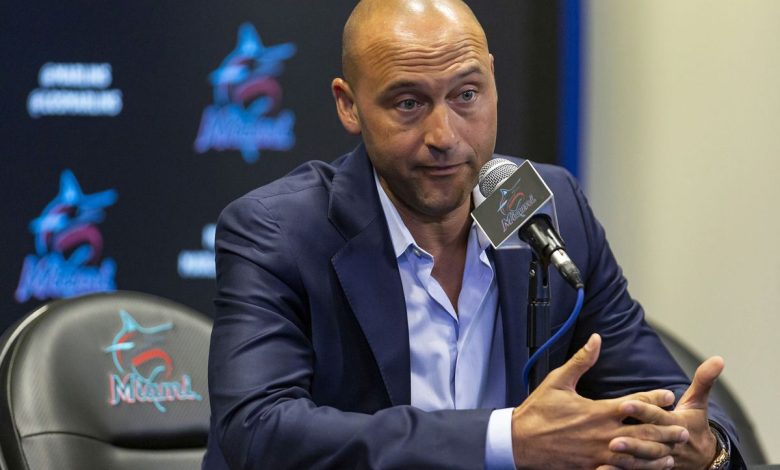 Earlier this week, the news of Derek Jeter stepping down from all his roles with the Marlins took the baseball world by surprise. Several rumors have sprung up to try to explain his departure.
The most recurrent was that he would have been disappointed that we refused to invest more money to improve the team. At first glance, it made sense. After all, Jeter has spent his entire career in an organization that has never been afraid to pull out the checkbook.
Yesterday, Miami Herald reporter Barry Jackson indicated there would be more than that. According to his sources, there were several arguments between Jeter and main owner Bruce Sherman.
The latter would have been unhappy with the low attendance at the local games of the Marlins, among others. Due to Jeter's immense popularity, he couldn't imagine dismissing him publicly.
Although we talked about a mutual agreement, it seems that it was rather a constructive dismissal. There was one year left on Jeter's contract, and Sherman wouldn't give him an extension.
Either way, it'll be interesting to see what's in store for Jeter next. Despite his more or less successful career as a manager, he remains a legend. If he wishes to stay on this path, there will certainly be offers.