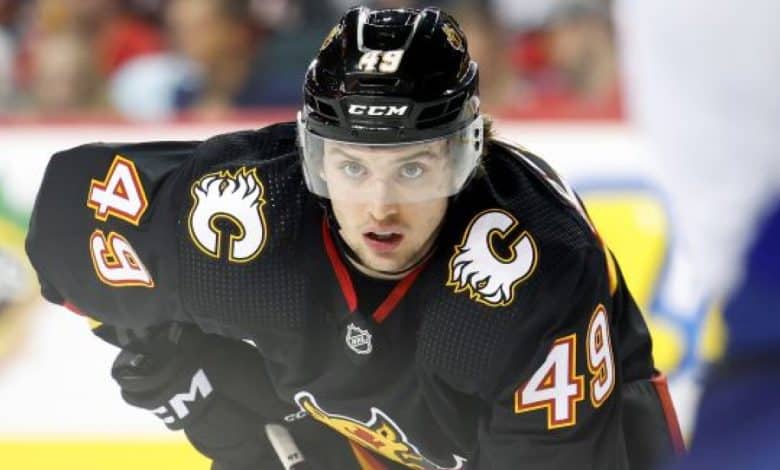 Former National Hockey League defender Denis Gauthier was not surprised by the attitude of Calgary Flames coach Darryl Sutter after the first career game played by Quebecer Jakob Pelletier.
Having tasted Sutter's medicine during his season in Calgary in 2003-04, Gauthier does not have very good memories of this coach who, according to his own words, did not match his values ​​as a hockey player, who gave him from misery to the point of developing a form of anxiety under his command.
"To start, I'd like to say that Daryl Sutter is probably the best coach I've had, but he's probably the person I've hated the most. "
Asked by journalists after Pelletier's first game in the NHL, Sutter's lack of delicacy caused many observers and fans to react. "What's his number?" he asked reporters, taking out his stat sheet, which he simply listed.
When then asked to elaborate on the subject, he simply said, "It's the NHL. He is 21 years old. He still has a long way to go. "
During his appearance on the daily RDS podcast "On jase", Gauthier admits to having felt emotions when he heard his former coach. "It's disappointing and sad for the 21-year-old who is living his dream of playing in the NHL. He was called back two weeks ago and he hasn't been dressed during that time. He was just practicing. "
Gauthier laments how the Flames acted with Pelletier in the two weeks after his recall.
"Sounds like a guy who didn't want to see him there. It seems that his CEO imposed the recall of Pelletier on him. He endured it and had it practiced for two weeks, and at one point he had no choice but to play it. Sounds like that to me. I may be wrong, but with my experience with Darryl, I wouldn't be surprised. "
Contrary to what the images suggest, Gauthier is convinced that Sutter was ready for the reporters' question about Pelletier after the game. "Instead, he insulted the process, the youngster and the family. "