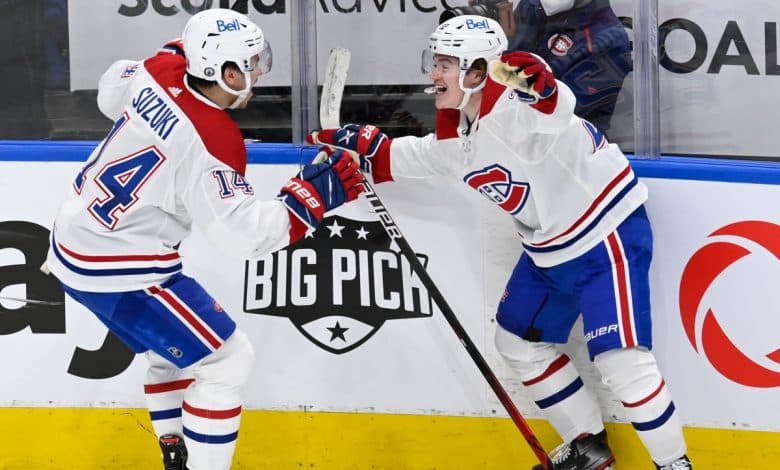 The Montreal Canadiens held a special event involving some representatives of the team as well as the manager of the Haas team, Guenther Steiner, on the sidelines of the Grand Prix of Canada which is presented this weekend.
Nick Suzuki took part and took the opportunity to comment on the signing of his faithful teammate Cole Caufield, which he concluded for eight years and $62 million on June 5.
" It's awesome. I know people were pretty anxious to know what would happen. I heard the news from Kent the day before so I called Cole and we had a little chat. It's exciting that he's back in Montreal. For this duration, we can build something special together, "said the 23-year-old center, Wednesday, at the Brossard Training Complex.
Suzuki revealed that contract negotiations weren't something he really discussed with Caufield, but he's happy to see the matter settled.
The captain remains the organization's highest-paid forward, while Caufield will earn an average annual salary just below his. Suzuki will earn an average of $7.875 million per season through the end of the 2029-30 campaign.
"It's a great contract for him and for me. We are good players, it doesn't matter who is the best paid, it doesn't change anything. Both sides had demands and they were able to find common ground," added Suzuki.
"I have a lot of respect for Cole and his game. We want to build something special as a team here. It's a contract that is good for both parties and that leaves room to find other players and become better. The Golden Knights just won the cup with a ton of depth, and that's something we're looking for too. "