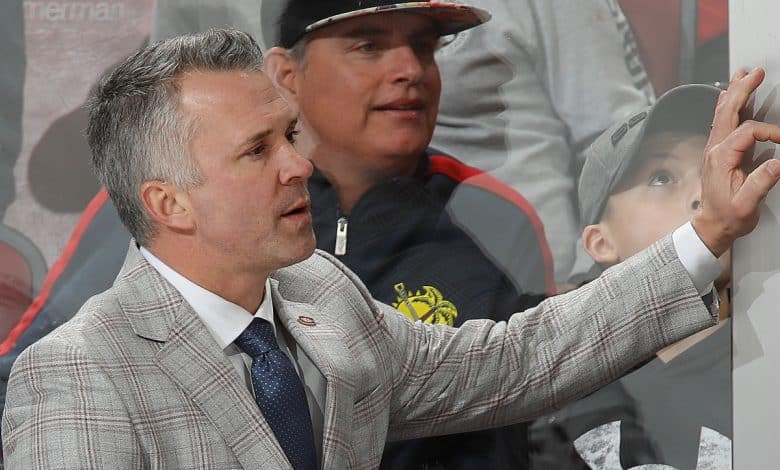 The Montreal Canadiens continued their holiday journey by facing the Florida Panthers and the result was far from convincing.
In his return to action, Aleksander Barkov had three goals and two assists in an easy 7-2 victory for the Panthers over the CH, which leaves Florida after two stinging losses.
The Habs are going through difficult times, but this is not the time for players to take pity on each other.
"We are a little fragile right now and sometimes that leads to hesitation," said head coach Martin St-Louis. I think every team goes through a moment like this during a season. We are living our streak right now, but it's not the time to say "poor me".
"Nobody likes to lose. The positive is our numerical advantage. The negative is that we lost again. But I liked how we stayed together in the third period. I liked our physical side. "
The evening was difficult for the first line of the Canadian. Cole Caufield and Kirby Dach had one shot each and Nick Suzuki was shut out for the fifth straight game and eighth in 10 games.
Jonathan Drouin admitted that the Canadiens players were frustrated by their recent failures.
"Yeah, it's frustrating and I'd rather see that (players bickering) than sit on the bench and let time go by. We are not happy with our game and the results. It's in our hands," said the forward.
The power play produced a goal, but the Canadian suffered short of a man. The team has conceded 14 shorthanded goals in its last nine outings.
Drouin, however, praised the work of Arber Xhekaj in superiority.
"He has a very good shot and that was the plan: to allow him to shoot on reception with two guys near the net."
The CH will try to get out of this slack period by continuing its trip to Washington during a duel on Saturday afternoon.