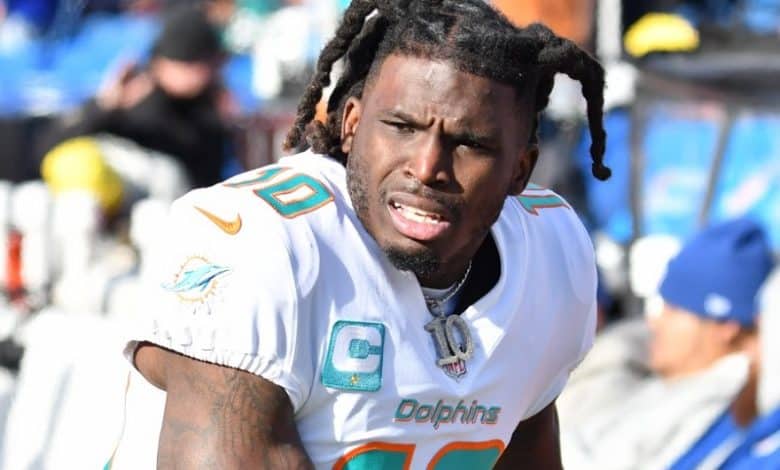 There's no love lost between the Miami star and New England fans.
If he did not have his best statistical match against New England, Tyreek Hill did not miss his outing once the time came for post-match interviews. Asked in the locker room about Miami's victory Sunday night, the Dolphins receiver did not hide his satisfaction. It seems that the opposing fans greeted him with flowery words, which he did not appreciate at all. And this reinforced his pleasure at having won.
"The feeling (of victory) was extraordinary," he replied. "These fans are some of the worst fans in the NFL, and I stand by my words. Because they are really mean. Some of the things they said I wouldn't dare say in a church. So, yes, it's great to say goodbye to them. And I will do it again. Bye! »
However, he refused to go into detail about the insults he suffered.
Hill scored a touchdown at the end of the first period, but well contained by the Patriots defense he only produced 40 yards receiving. Divisional opponents, the two teams will meet again on October 29. But this time on Floridian lands.
Tyreek Hill on Patriots fans: "Those fans are some of the worst in the NFL. …They're real nasty." pic.twitter.com/NpEKqUHHbQ

— Henry McKenna (@henrycmckenna) September 18, 2023