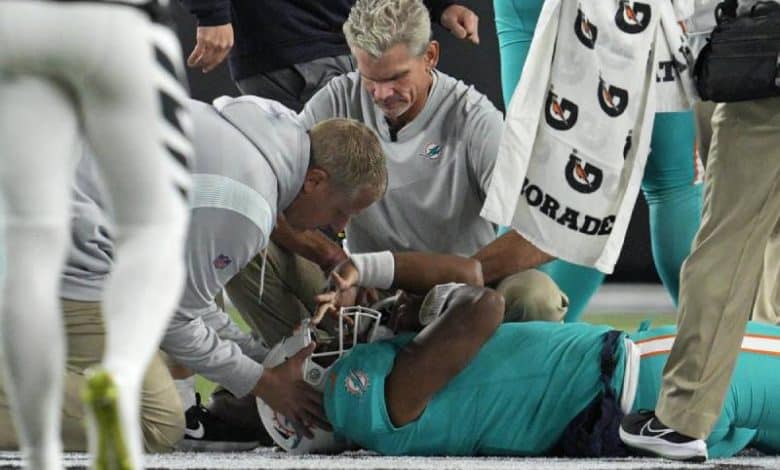 Tua Tagovailoa has returned to training with the Dolphins. But it could have been otherwise.
On Wednesday, he held his first press conference since his last brain injury on December 25. The Miami quarterback admitted he thought about retirement after his campaign punctuated by several concussions.
"For a while, it crossed my mind. I sat down with my family, my wife and we talked about it. But, it would be hard for me to leave when I was young, with my son. I have always dreamed of being able to play long enough for my son to understand that he is watching his father play.

But it's my health, it's my body. And I do what is best for me and for my family. I love football. If I didn't love him, I wouldn't be here. »
If he came back, it is also because Tagovailoa was reassured by doctors.
"They told me chronic traumatic encephalopathy wouldn't be a problem. That's only when you're constantly banging your head against something. So I think it's more for the linebackers and linemen, the guys who go there all the time. That also played into my decision. »
The following ? To avoid shocks by hitting the back of his head on the ground which earned him two concussions in 2022, he learned to fall with a jiu-jitsu teacher.
"We first used cushions to fall. Tuck in the chin, for example. But we got even more into the technique of dispersing your energy when you fall. Find the posture you want to be in, and if you're not in that posture, what other things can you do to disperse the energy when you fall. Lots of things like that. It's cooler than it sounds when you talk about it. »
The 25-year-old Tagovailoa missed five games last season with two concussions.