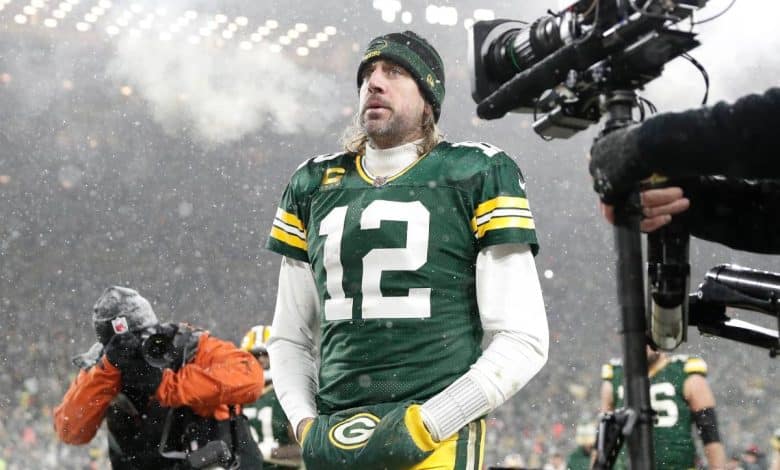 The NFL, like all sports, is full of many endless debates: who is the best player of all time, what is the best team, the best defense… As for the question of the coach, Aaron Rodgers has his answer.
For him, no doubt, Bill Belichick deserves this title.
"He's the greatest coach ever," Rodgers said of Belichick during The Pat McAfee Show. "He's a legend, a living legend. He's been ahead of the game for a long, long time. He makes incredible adjustments in the game, at halftime, in the third quarter, in the fourth quarter, whatever it takes. »
Rodgers may be a four-time MVP, so he seems wary of what awaits him on Sunday.
"They always cover their tracks. There are different alignments. […] He's a fantastic coach, you never really know what you're going to get, but you have to be ready.
A nice compliment from the reigning double MVP. Or a technique to distract Bill Belichick before Sunday's game between Packers and Patriots? This is the first time in four years that Rodgers will face Bill Belichick.
The pair have faced each other twice in the past, with a win for each. Rodgers is yet to throw an interception against the defenses of the eight-ring coach.