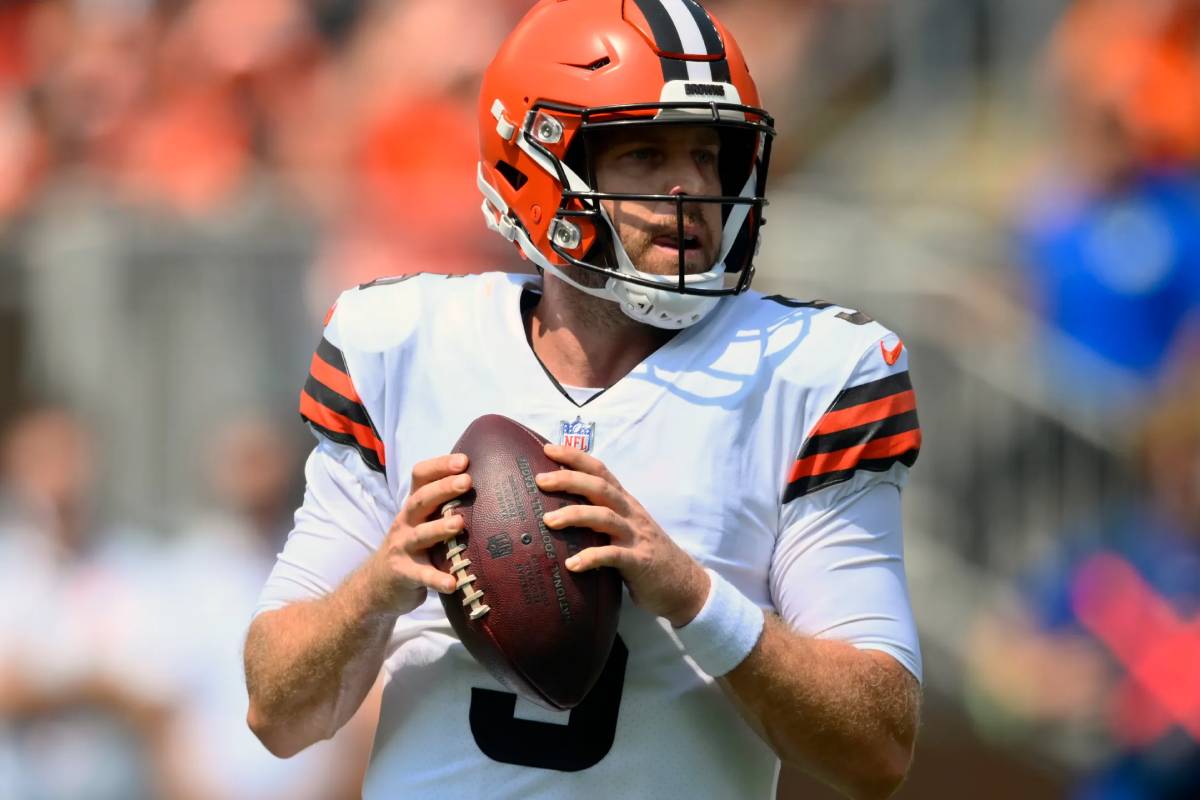 hot news
– Matt Stafford extends to the Rams for $160 million
– Rams: Robert Woods sent to the Titans
– Cordarrelle Patterson back with the Falcons
Rumors
– Taysom Hill (QB/RB/WR/KR/TE) no longer seems to be part of the equation for the quarterback position. According to SiriusXM Radio, Dennis Allen (HC) is looking for a more traditional option, letting the versatile player contribute as a runner, receiver and special teams player.
– According to Mary Kay Cabot of Cleveland.com, the Browns are still trying to re-sign Jadeveon Clowney (DE) and would not be against a return of Jarvis Landry (WR). Movements that they hope can be achieved thanks to the 15 million dollars recovered from the restructuring of Amari Cooper (WR).
– Miami is looking for an offensive tackle and has chased a safe bet on the position. According to the Miami Herald, Terron Armstead is the priority target of the front office, which has put the La'el Collins track on hold for the moment. This could be reactivated in the event of failure of negotiations with the former Saint.
free agency
The signatures

– Released Thursday but still in contact with Philadelphia, Fletcher Cox (DT) is back with the Eagles. The contract is for one year, for $14 million. (NFLMedia)
– Jacoby Brissett (QB) signed up for a year with the Browns. (ESPN)
– Garrett Gilbert (QB) signed up with the Raiders. (ESPN)
– The Broncos announced the signing of Josh Johnson (QB) and Alex Singleton (LB) for one year.
– The Giants have signed Jamil Douglas (OL) for one year. (ESPN)
– Dante Fowler (DE) signed up for a year with the Cowboys. He will find Dan Quinn, his former coach in Atlanta, now in charge of the defensive squad in Texas. (Pro Football Network)
– Khari Blasingame (FB) announced on his Instagram account his signing with the Bears.
– James Washington (WR) signed with the Cowboys for a year. (ESPN)
– Gerald Everett (TE) signed with the Chargers for 2 years and $12 million. (NFLMedia)
– Cory Littleton (LB) signed up with the Panthers. (team)
– Austin Hooper (TE) signed with the Titans for 1 year and $6 million. (ESPN)
The exchanges

– According to NFL Media, the Browns traded Case Keenum (QB) to the Bills for a 2022 7th round draft pick.
Re-signatures
– The Seahawks have re-signed Rashaad Penny (RB) for a season. (ESPN)
– Donte Jackson (BC) will not be leaving Charlotte at this time. A free agent since Wednesday, the cornerback agreed to a 3-year, $31.5 million extension. (NFL Network)
– The Packers have re-signed Rasul Douglas (BC) for 3 years and 21 million dollars. A sum that can reach 25.5 million dollars depending on various bonuses. (ESPN). They also bring back Robert Tonyan (TE) for one year (Pro Football Network)
– The Bears have re-signed DeAndre Houston-Carson (S) for one year and $1.77 million. (Chicago Tribune)
– The Titans have announced the re-signing of Dontrell Hilliard (RB) for one year, and that of Randy Bullock (K).
– The Seahawks announced the re-signing of Kyle Fuller (OL).
– The Eagles have re-signed Anthony Harris (S) for one year, and Boston Scott (RB) for the same duration and 1.75 million dollars, of which 1.1 million guaranteed (ESPN)
– The Cardinals announced the re-signing of Ezekiel Turner (LB) for a season
– The Rams have re-signed Brandon Powell (WR/KR). (LA Times)
– Jaguars have re-signed Mekhi Sargent (RB) for one year. (Franchise)
– The Texans have re-signed Kamu Grugier-Hill (LB) for one year and 4 million dollars. (Aaron Wilson)
– The Chiefs have re-signed Derrick Nnadi (DT) and Geron Christian (OT). (Aaron Wilson)
Restructurings
– According to ESPN, the Chargers gained $9 million in payroll space by restructuring the contract of Khalil Mack (OLB). His $13.5 million base salary in 2022 was converted into a signing bonus. His contract runs until 2024 and now includes an additional $27 million for the 2023 and 2024 seasons.
– The Eagles have restructured the contract of Darius Slay (CB). According to ESPN, $14.88 million of his $16 million base salary for 2022 was converted into signing bonuses. This movement makes it possible to free up 12 million dollars on the payroll.
The Buccaneers ask their new subscribers to sign up for two years.
The NFL is above all a business, the latest example. According to the Tampa Bay Times, the Buccaneers now require new season ticket holders to purchase their pass for two full seasons. The Florida franchise wants to secure its back in the event of Tom Brady's final retirement in 2023.
Draft 2022: torn Achilles tendon for David Ojabo (EDGE)
According to ESPN, one of the best pass rushers available in the upcoming draft, David Ojabo, tore his Achilles tendon during his Pro Day in Michigan. Doctors "expect a full recovery", with an expected downtime of around six months. After an exceptional 2021 season (11 sacks, 12 tackles for loss), he was considered a first-round pick on April 28.
Steelers still looking for new general manager
Current Pittsburh general manager Kevin Colbert added a few players to the roster during free agency and the franchise continued talks to find a replacement. Via a press release, the Steelers announced that they had met 3 former general managers: Jerry Reese (Giants), Rick Spielman (Vikings), and Doug Whaley (Bills). Colbert will remain in office until the draft and his successor has still not been found, despite a wide range of candidates auditioning in recent weeks.
Support DNA of Sports
Don't forget to follow us on social networks by clicking on the links: Twitter – instagram – Facebook
You can support us directly on Tipeee.
Or by subscribing to the ESPN Player to follow the NCAA season and see all the great ESPN documentaries.
Or by subscribing to NordVPN through this link.
And don't forget to subscribe to our Wednesday Newsletter.