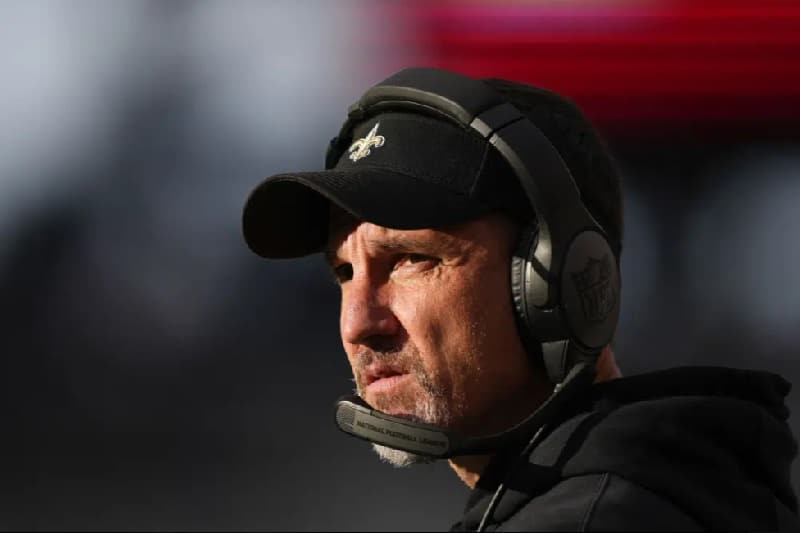 No change at the head of the Saints. Despite a disappointing season for the tenants of the Mercedes-Benz Superdome (7-10, 3rd in NFC South, no play-offs), the leaders of the Louisiana franchise have decided to maintain their confidence in Denis Allen.
Mickey Loomis (General Manager and Executive Vice President of the Saints) broke the news on Friday, ending any speculation that Allen would be fired. The former New Orleans defensive coordinator under Sean Payton, who was promoted when the latter left the team last season, hasn't managed to do as well as his predecessor, who took the team to 9 victories with more or less the same squad.
Continuity therefore, for the Saints, who must already get down to work on the offseason. The main question will obviously be that of the quarterback. If it seems obvious that Jameis Winston (3 games, 858 yards, 4 TD, 5 INT) is not in the odor of sanctity, what about Andy Dalton, who delivered a correct but not spectacular performance, in a division which seemed clearly catchable: 14 games, 2871 yards, 18 TD, 9 INT.
On the positive side, the Saints have unearthed a nugget at the receiving end in the person of rookie Chris Olave (1042 yards, 4 TD). All you have to do is circle it.