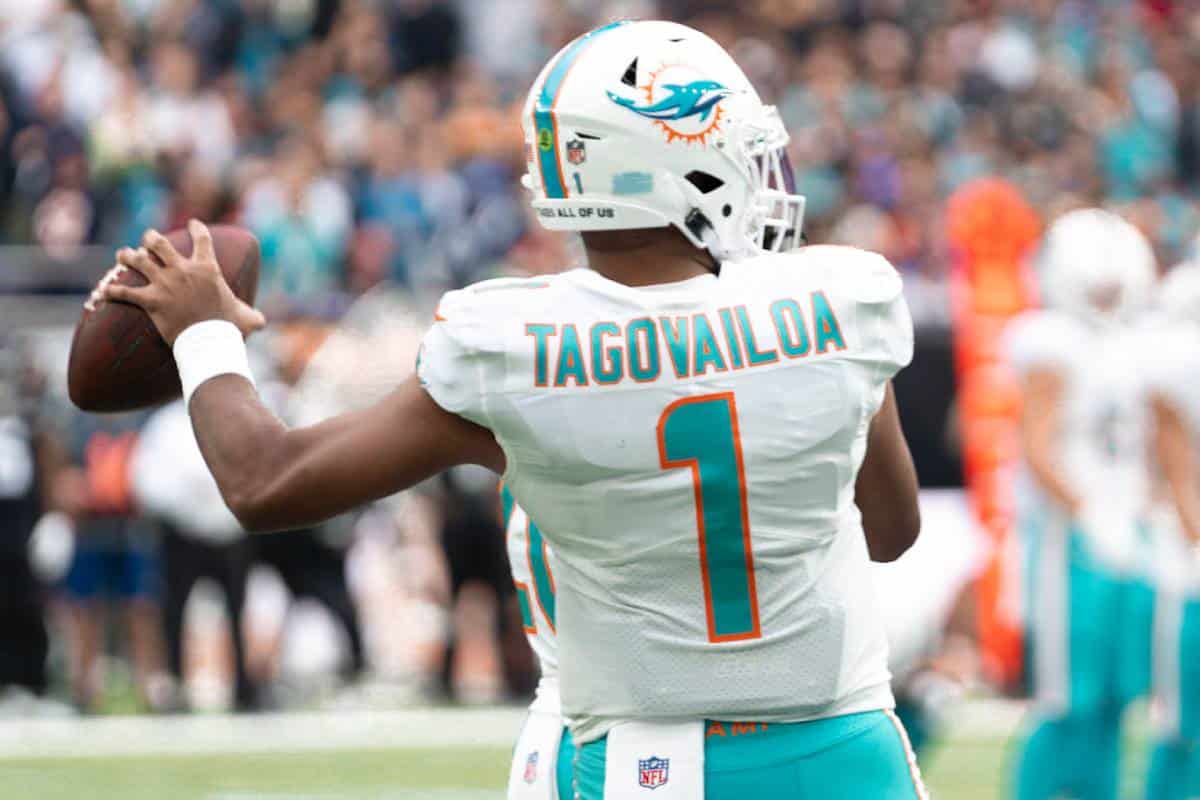 The playoffs are still far away, but it is better to avoid losing too many feathers at the start of the season. With a Tua Tagovailoa back, the Dolphins will try to move forward after three straight losses. They will be favorites against Steelers deprived of Kenny Pickett.
Also favor the Packers who travel to Washington. Green Bay remains on two losses in a row.
Harmony is more on the menu among forecasters this week. The game between the Giants and the Jaguars is the most uncertain in the choices. Elsewhere there is a clear favorite. To better offer a Sunday full of surprises?
In the standings, Gregory Richard (54) is now alone in the lead, ahead of Alain Mattei (53), Victor Roullier (52), Raphaël Masmejean (51), Raoul Villeroy (51) and Lucas Vola (47).
To predict, you can join the DNA of Sports league on Pronos with friends.
Podcast team predictions
| | | | | | | | |
| --- | --- | --- | --- | --- | --- | --- | --- |
| Residence | Outside | Alain | Raoul | Gregory | Raphael | Lucas | Victor |
| Cardinals | Saints | Cardinals | Cardinals | Cardinals | Cardinals | Saints | Cardinals |
| bengals | Falcons | bengals | bengals | bengals | bengals | bengals | bengals |
| Cowboys | lions | Cowboys | lions | Cowboys | Cowboys | Cowboys | Cowboys |
| Titans | Colts | Colts | Titans | Titans | Titans | Titans | Titans |
| Commanders | Packers | Packers | Packers | Packers | Packers | Packers | Packers |
| Panthers | Buccaneers | Buccaneers | Buccaneers | Buccaneers | Buccaneers | Buccaneers | Buccaneers |
| Jaguars | Giants | Giants | Jaguars | Jaguars | Giants | Jaguars | Giants |
| Ravens | browns | Ravens | Ravens | Ravens | Ravens | Ravens | Ravens |
| Broncos | Jets | Jets | Broncos | Jets | Jets | Jets | Jets |
| Raiders | Texas | Raiders | Raiders | Raiders | Raiders | Raiders | Raiders |
| Chargers | Seahawks | Chargers | Chargers | Chargers | Chargers | Chargers | Chargers |
| 49ers | Chiefs | Chiefs | Chiefs | 49ers | Chiefs | Chiefs | Chiefs |
| Dolphins | Steelers | Dolphins | Dolphins | Steelers | Dolphins | Dolphins | Steelers |
| Patriots | Bears | Patriots | Patriots | Patriots | Patriots | Patriots | Patriots |
Photo: Tiffany Amisse in London for Touchdownactu.com