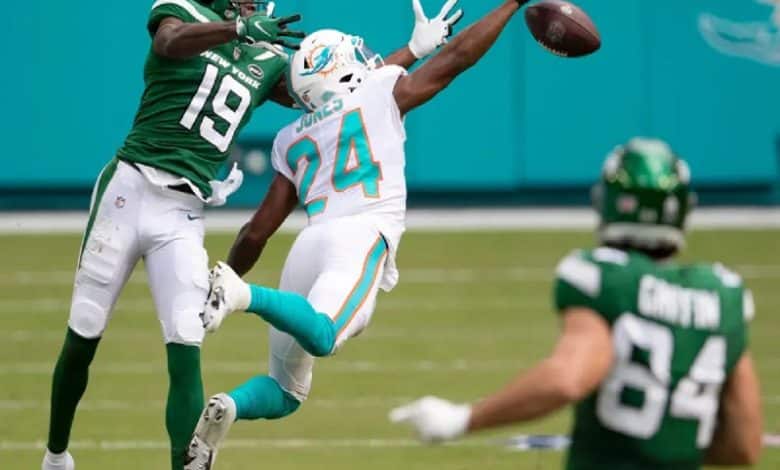 Injuries may get the better of the cornerback.
In his official Twitter account, Dolphins cornerback Byron Jones said he does not plan to play in 2023 after responding to a video clip of his Draft Combine in 2015, the year he was drafted in the 1st round by the Cowboys.
In a first press release, he attacks the treatments prescribed by club doctors.
"Everything has changed in 8 years. Today, I can no longer run or jump because of my injuries during matches. DO NOT take the treatments you are prescribed. DO NOT take the injections you are given. If you absolutely have to, consult a physician outside of court to understand the long-term implications. »
In a second press release, he talks about his career where everything indicates that he is heading towards retirement.
"It was an honor and a privilege to play in the NFL, but it comes at a time that I hadn't anticipated. No success can be achieved without having chronic pain which seems inevitable to me. »
On the all-season injured list in 2022 and under contract in 2023 for $13 million, but with no guarantees, he is expected to be released by Miami.
In 7 seasons, Byron Jones played 109 games, with 444 tackles, 4 interceptions (1 touchdown) and 5 forced fumbles.