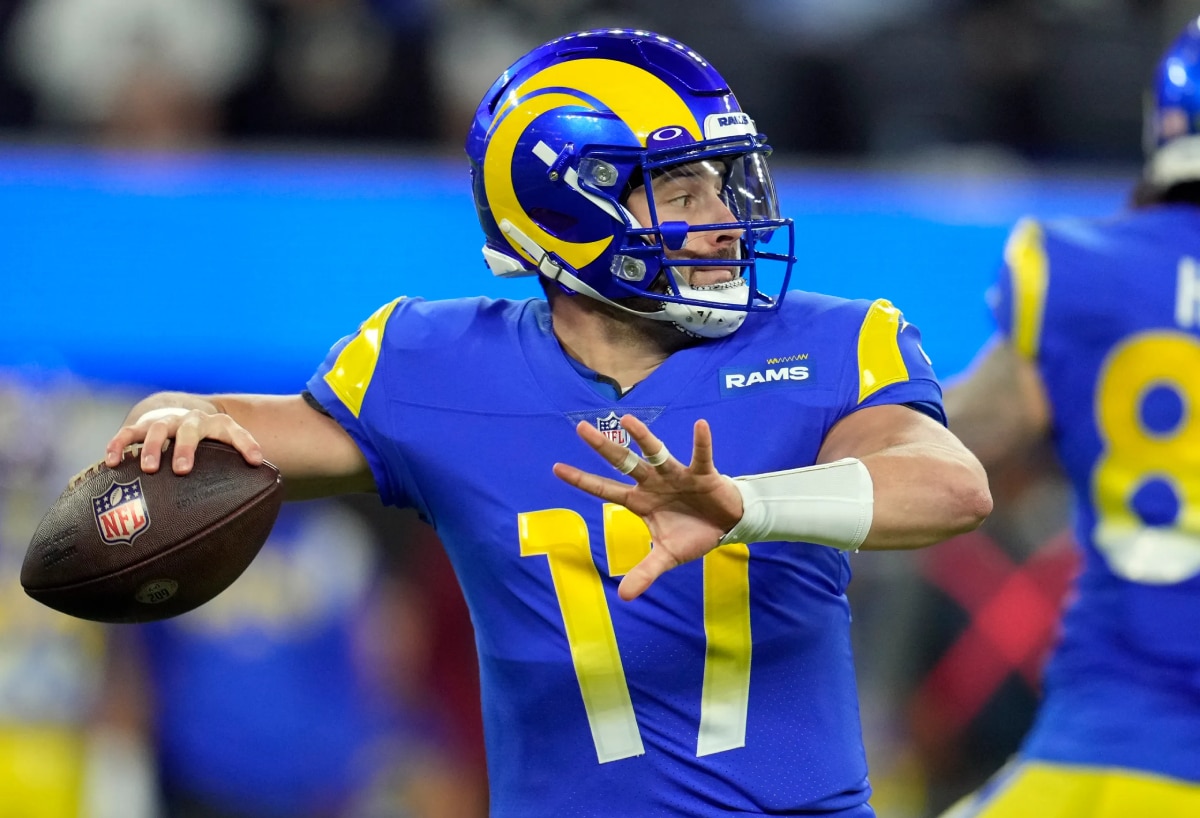 Cut by the Panthers a few weeks ago, Baker Mayfield is back on the list of offensive players of the week. He led the Rams to victory over the Raiders on a 98-yard drive in the final 2 minutes of the game with a touchdown pass for Van Jefferson. The former 1st choice of the 2018 draft wins this trophy for the 3rd time in his career.
For him, it's a double this season. Already rewarded in week 3, Trevor Lawrence is rewarded this week after his excellent match against the Titans.
On defense, Brandon Graham put Giants quarterbacks Daniel Jones and Tyrod Taylor through hell. He is logically rewarded with the trophy of the defensive player of the week in the NFC. In AFC, elusive for the Cardinals offensive line, Patriots linebacker Josh Uche is rewarded for the first time in this category.
In special teams, with his block on a field goal attempt by Chris Boswell, the Steelers kicker, in the 4th quarter, the pass rusher Calais Campbell is rewarded in AFC. In the NFC, Panthers kicker Eddy Pineiro was perfect against the posts in his team's win over the Seahawks.
NFC Conference:
– Offensive: Baker Mayfield (QB, Rams) – 22/35, 230 yards, 1 touchdown
– Defensive: Brandon Graham (DE, Eagles) – 4 tackles, 3 sacks, 1 forced fumble
– Special teams: Eddy Pineiro (K, Panthers) – 3 successful FGs, 3 successful extra points, 12 points
AFC Conference:
– Offensive: Trevor Lawrence (QB, Jaguars) – 30/42, 368 yards, 4 touchdowns (including 1 on the run)
– Defensive: Josh Uche (LB, Patriots) – 5 tackles, 3 sacks
– Special teams: Calais Campbell (DE, Ravens) – Field goal blocked in the 4th quarter to give the victory to the Ravens