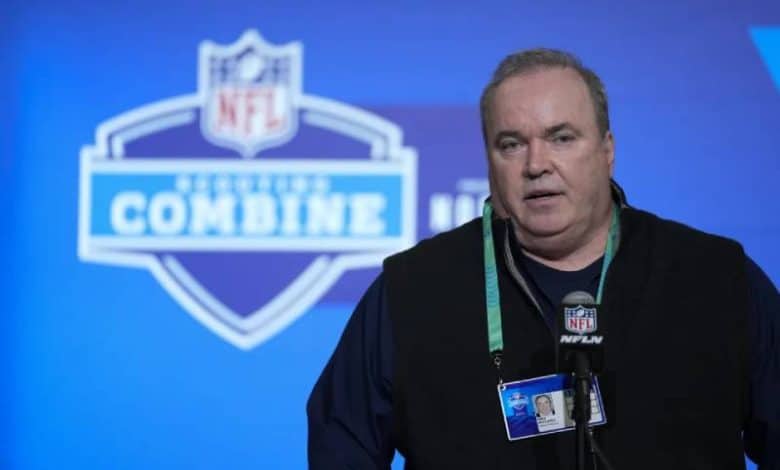 Dallas had the 4th NFL attack on points scored in 2022. They were even first in 2021. Good results which allowed offensive coordinator Kellen Moore to be regularly mentioned among the candidates for a position of main coach. He eventually left for the Chargers, still in a coordinating role.
In 2023, Mike McCarthy will take control of the Cowboys attack.
The exciting aerial game, the points… Very little for him!
During a press briefing held at the Scouting Combine, McCarthy argued for a surprisingly conservative approach.
"I was in the same position as Kellen. He wants to set the scoreboard on fire," the manager explained first. "But I want to run with the ball so I can rest my defense. When you are coordinator, you are in charge of the attack. To be a head coach and to call the games is to be a little more in tune with the whole. »
To the point of displaying a funny goal.
"I don't want to have the number one offense in the league. I want to be the number one team in the league by number of wins and win the title. And if we have to give up some production and be careful on the ball to get there, then that's what we'll do. »
Safety everywhere, fun nowhere
While Andy Reid and Patrick Mahomes have shown for five years that you can win by having fun in the air, and the Bills or Bengals do not rely much more on their runners, McCarthy is convinced that it is necessary to calm down the game.
"It's great fun to call a lot of passing plays, but it's not the best thing for the team. By doing this, we balance the time of possession and the risk of losing the ball increases. So we have to secure the ball. We have to do it better. We must be one of the five best teams in the field. »
It is. Celebration.