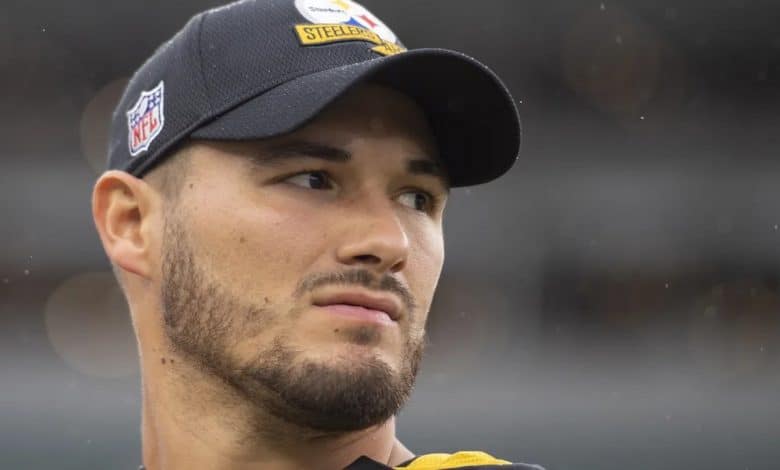 hot news
– Vikings – Colts (39-36, ap): the greatest comeback in history!
– Browns – Ravens (13-3): Without Lamar, Baltimore is bogged down
– Bills – Dolphins (32-29): Josh Allen tames Miami and the cold to send Buffalo to the playoffs
[podcast] Retro: Draft 2014: Blake Bortles, Aaron Donald and Johnny Manziel!
In short
– Mitchell Trubisky (QB, Steelers) will be the holder of Pittsburgh this Sunday as quarterback against the Panthers. The franchise has announced Kenny Pickett (QB) remains on post-concussion protocol for the time being.
injuries
– Tyler Lockett (WR, Seahawks) will have to have hand surgery to repair a fracture. Pete Carroll told the press that he hopes to return by the end of the regular season.
They didn't finish Saturday's game: Jonathan Taylor (RB, Colts, ankle), Jadeveon Clowney (DE, Browns, header)
They will not play this Sunday
Bears: Chase Claypool (WR, knee)
Bengals: Trey Hendrickson (DE, wrist)
Buccaneers: Vita Vea (DT, calf), Genard Avery (LB), Carl Nassib (LB), Jamel Dean (CB)
Jets: Mike White (QB, ribs), Corey Davis (WR, concussion)
Patriots: Damien Harris (RB, thigh), DeVante Parker (WR, concussion), Jalen Mills (CB, groin)
Rams: Aaron Donald (DT, ankle)
Steelers: Kenny Pickett (QB, concussion)
Texans: Brandin Cooks (WR, calf)
Titans: Treylon Burks (WR, concussion)
They should take their place
Bengals: Tee Higgins (WR, hamstring), Tyler Boyd (WR, finger)
Chiefs: Kadarius Toney (WR, hamstring)
Panthers: DJ Moore (WR, ankle)
Patriots: Jakobi Meyers (WR, concussion)
Raiders: Josh Jacobs (RB, Raiders, pinkie)
They are uncertain
Chargers: Derwin James (S, quadriceps), Sebastian Joseph-Day (DT, knee)
Patriots: Rhamondre Stevenson (RB, ankle)
Titans: Jeffery Simmons (DT, ankle), Denico Autry (DE, knee)
They come off the injured list: Tyron Smith (OT, Cowboys), Hunter Renfrow (WR, Raiders, abs), Darren Waller (TE, Raiders, hamstrings), Randy Gregory (LB, Broncos)
They are placed on the injured list and will miss at least 4 games: Derek Stingley (CB, Texans, hamstrings), Dameon Pierce (RB, Texans, ankle), Dre'Mont Jones (DL, Broncos)
Discipline
– Jerry Jeudy (WR, Broncos) was fined $23,020 for shoving a referee, then $13,261 for removing his helmet. (ESPN)
Support DNA of Sports
Don't forget to follow us on social networks by clicking on the links: Twitch – Twitter – Instagram – Facebook – TikTok
You can support us directly on Tipeee.
Or by betting at Unibet.
Or by subscribing to NordVPN via this link