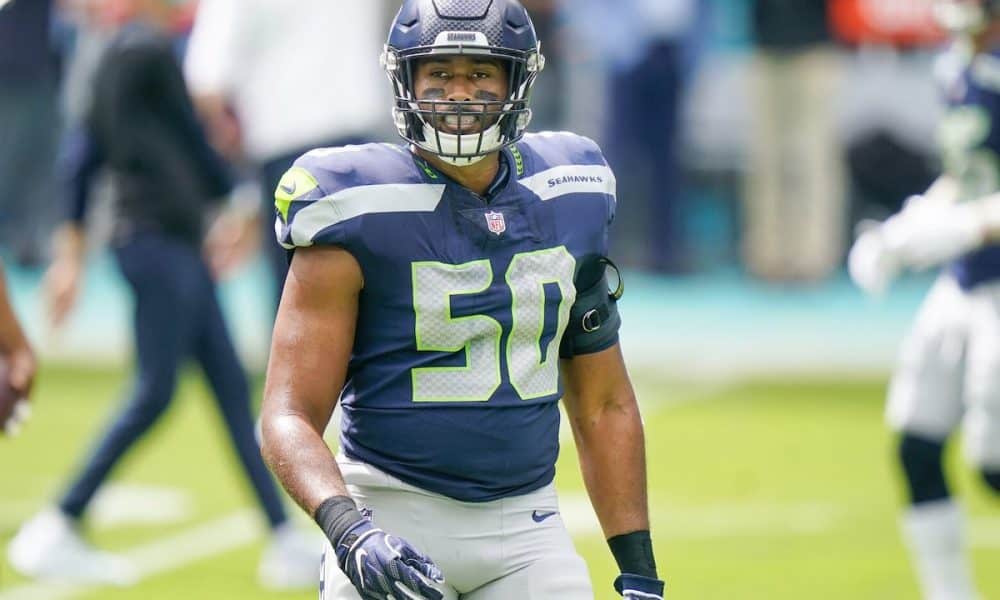 Could there be a bit of sourness among the members of the Legion of Boom? Over the years and through interviews, it's become pretty clear that the defenders of the Seahawks' glory days didn't like Russell Wilson very much.
New example in Richard Sherman's latest podcast, which received his former teammate KJ Wright.
"We didn't ask as much of Russell Wilson as we did," Wright said.

"But there wasn't enough of an age difference for it to happen like that," Sherman said. "He was young? Yeah, he was a year younger than us. He wasn't that young. […] When you ask 52 guys things and one guy isn't held to the same standards, then it's going to create tension. "
With a Super Bowl victory, the group can hold on. But when the team bowed, in particular because of a pass from Wilson intercepted, and that it was also necessary to give a new contract to the quarterback…
"At one point, Pete Carroll had to choose between Russ and the defense. And after the lost Super Bowl, he made it pretty clear who he was choosing. "
Wilson signed a contract extension that made him the second-highest paid quarterback in the league. But for Sherman, the decision shifted the pressure on Wilson.
"That's what happens when you make that decision. They put pressure on him. Now it was up to the quarterback to make things work. And when that didn't work out, all the pressure was on him, and you saw the divorce. "
Because the turn things have taken, with the departure of Wilson, would almost make them laugh.
"And then we heard the truth from Coach Carroll afterwards," Sherman said.
– Coach Carroll is so funny. He spent ten years keeping the locker room together. As soon as this guy leaves, he drops everything.
"Apparently we only protect the team when you're on the kid team. "

"When you ask who won the divorce between Russ and Coach Carroll, it's clearly Coach Carroll," says Wright. " He won. He has the city behind him. He has the old players coming to the game. And then there's Russ, on his side. "
Not sure all the same that all the Seahawks supporters are of the same opinion.
"He was not held to the same accountability as the rest of us"

—@KJ_WRIGHT34 and @RSherman_25 on how Russell Wilson received special treatment under Pete Carroll pic.twitter.com/9M2w9gYXww

— The Volume (@TheVolumeSports) September 21, 2022