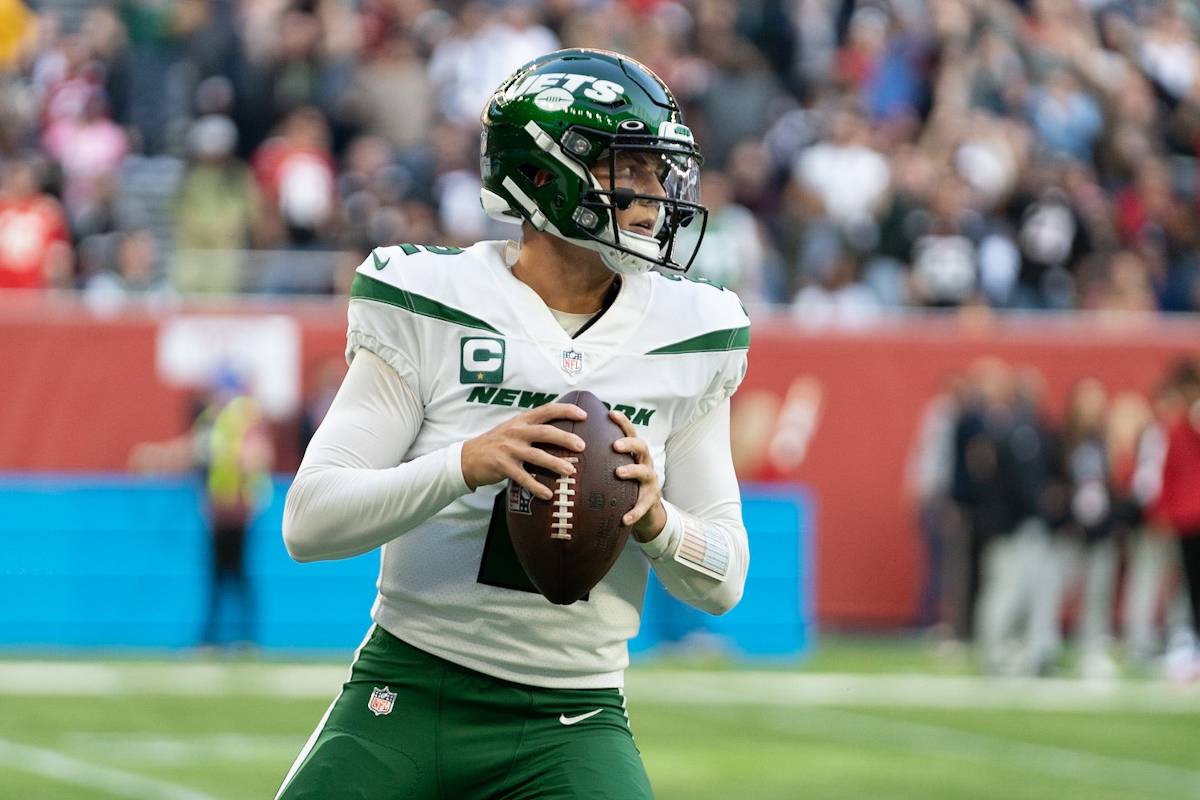 Something had to be done, and Robert Saleh decided. According to ESPN, Jets players were informed on Wednesday that Zach Wilson will not start his team's next game at quarterback.
It is not yet known whether it is Joe Flacco or Mike White who will inherit the position of starting pitcher this Sunday against the Bears.
Flacco has played three games this season. He threw 5 touchdowns for 3 interceptions.
Wilson has won five of the seven games he has started this season, but throwing just 4 touchdowns and 5 interceptions, and looking more often like a drag than an asset to his offense. But with only 9 completed passes for 77 yards last Sunday against the Patriots, number 2 in the 2021 Draft has hit rock bottom.
With 6 wins for 4 losses, the Jets are in the playoff race. Robert Saleh has decided to do everything to reach the final stages, even if it means putting his young quarterback in the closet.
Photo: Tiffany Amisse in London for DNA of Sports.com